Wrapping up the most improbable of seasons, the 2020-21 Buffalo Bills were able to provide a light that sparked hope in New York's "Queen City" at a time when they needed it most. Dating back to the summer, it seemed doubtful that the NFL would be able to power through an entire season without suffering massive outbreaks. Yet, here we are just one week before the Super Bowl without a single cancellation. What an incredible accomplishment for both the league, and more importantly the players and staff that sacrificed so much to make this possible.
The accomplishments did not stop there, however. While the temporarily named "Bills Stadium" remained empty for the entire regular season, the Buffalo Bills put together their most exciting season in decades, cheered on only by the echoes of past mafia members blaring through the sound speakers. Buffalo accomplished feats such as an AFC East Divisional title, sweeping the division en route to a 13-3 record, and winning their first two playoff games since 1995.
Buffalo's magical run came to an unfortunate end last Sunday, as the high powered KC offense proved to be too much for them to handle this season. The Bills fell just short of a Super Bowl birth, playing uncharacteristically sloppy in their biggest game since Jim Kelly was at QB.
The playoffs have a cruel way of exposing a team's greatest weaknesses, and just as last year's Wild Card loss to the Texans illuminated the need for a stud WR1 like Stefon Diggs, some other glaring needs revealed themselves in the AFC Championship game this time around. In order to compete with a team like the Kansas City Chiefs, the Buffalo Bills must address their run game, pass rush, tight end play, and cornerback play this offseason. Given their limited cap space at the moment, some tough decisions linger over at One Bills Drive in order to make that possible.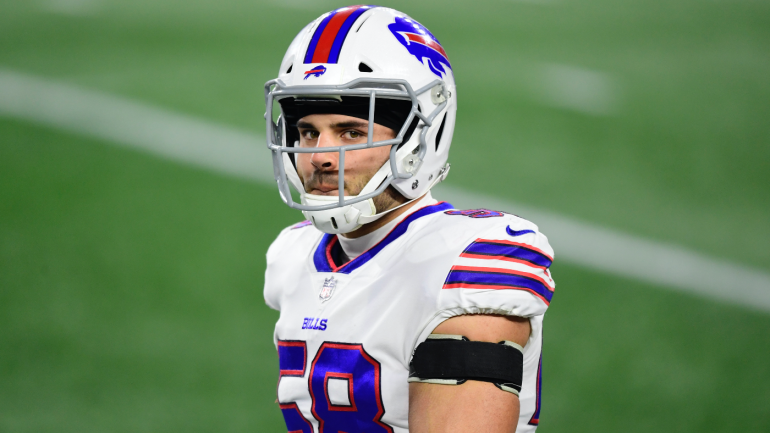 Buffalo enters the offseason with multiple key names set to hit free agency, including star LB Matt Milano, starting lineman Jon Feliciano and Darryl Williams, as well as key "gadget players" in Isaiah McKenzie and Pro Bowl returner Andre Roberts. As productive as all of them are, it will be very difficult to re-sign all of them with only $3 million in cap space at the moment. Of course, there are a few different ways Bills GM Brandon Beane and the rest of the front office can choose to address this issue. If they are able to restructure contracts, trade, or even release some veterans such as John Brown, Vernon Butler, Mario Addison, and Quinton Jefferson among others, they can create upwards of $20 million to work with.
Free agency negotiations open up on March 15th, but the bulk of the Bills' offseason additions are expected to be made on draft day between April 29th-May 1st. The Bills own the 30th pick in the 2021 NFL Draft, and with a massive contract extension on the horizon for QB Josh Allen, hitting on as many draft picks as possible to produce on rookie contracts is more vital than ever before.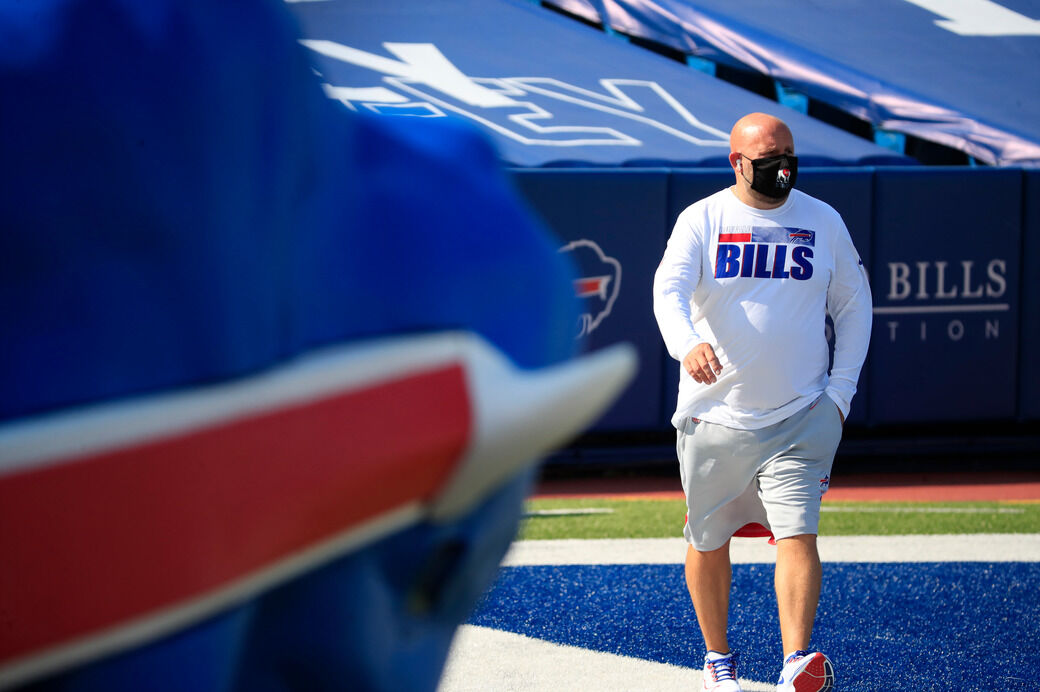 Even with the tough decisions looming this offseason, the Buffalo Bills are well positioned to make another deep postseason run next season. Surprisingly, the Bills were able to retain OC Brian Daboll, DC Leslie Frazier, and the rest of their coaching staff despite receiving HC buzz. Additionally, the entire front office still remains intact, featuring potential future GM's Joe Schoen and Dan Morgan to assist Brandon Beane for yet another season. Given another full offseason of continuity within the organization, there is no limit for what this group can accomplish together.

There is no question about it, the Bills have finally found their franchise QB, HC, and GM. Something special is brewing in Buffalo, and the rest of the world is beginning to take notice. We can only hope that by September, the #BillsMafia is once again able to fill the stands of the newly renamed Bills Stadium as they cheer on their team for another run at that elusive Super Bowl title. In the meantime, there will be plenty of topics to discuss this offseason as the franchise figures out how to move forward.