Height: 6'4
Weight: 285lbs.
School: Wake Forest
Age: 23
Career Stats
Games: 42
Tackles: 173
TKFL: 35.5
Sacks: 19.5
FF: 7
FR: 5
PD: 8
Pros
Basham offers excellent size for the position, at first glance he has more 3-Tech traits than those of a 4-3 defensive end, he is tall, broad and is built very thick all the way though his frame. Despite his solid stature his play off the edge is surprisingly nimble, he possesses good burst off the snap which he relies on to overwhelm blockers leading to disruption behind the line of scrimmage. He has enough bend in the hips and fast enough feet to shorten the edge or twist down across the guard in route to the QB. When engaged Basham has shown the ability to hand fight and keep his frame clean as he works to the QB, flashing a very good swipe to swim move where he clears the blockers hands, swims past and flips his hips creating a direct rush lane to the QB. What truly makes Basham a productive pass rusher is his motor, while he does not win every engagement, sometimes struggling to counter he never quits on the rush, a portion of his production has come by way of his hustle.
He is seen making many plays, chasing the ball down from the backside on a second and third effort. He is constantly playing downhill, working to the ball. While he is not overpowering at the point of attack, he has the needed playing strength to anchor the edge and funnel action back inside, he does have the short area quickness to play to the sideline and chase the ball as well. For a big body he does move surprisingly well laterally through traffic, scraping down the line of scrimmage becoming a factor on the play. Basham comes to the Bills with four years of college experience and should have a small learning curve adjusting to the NFL game.
Cons
Basham is a solid player overall but he does lack the top end closing speed to be a consistent threat off the edge and while he has a bevy of rush moves in his arsenal, they often lack suddenness and take time to develop which may cost him some production. He has a tendency to read before committing to his rush, hovering the line of scrimmage before pulling the trigger, unsure if it was a function of the WF defense or if it was of his own desires, either way he will have to remove this technique entirely from his game going forward. While he possesses the size and functional strength needed to anchor the edge he does not always play as stout against the run as you would for a player of his size, when action comes at him, he has a tendency to side step blocks instead of locking them out before disengaging. McDermott preaches his d-line to control blockers first and read second so he will have to become more sound with his technique. Consistency is also another issue, there are times when technique and awareness seem to escape him, when he allows lesser players to control him and uproot him from his mark when he guesses wrong. While he does have several pass rush moves he can turn to, developing a counter to those moves in progress will be a priority going forward, when he is stoned he often struggles to recuperate.
Bottom Line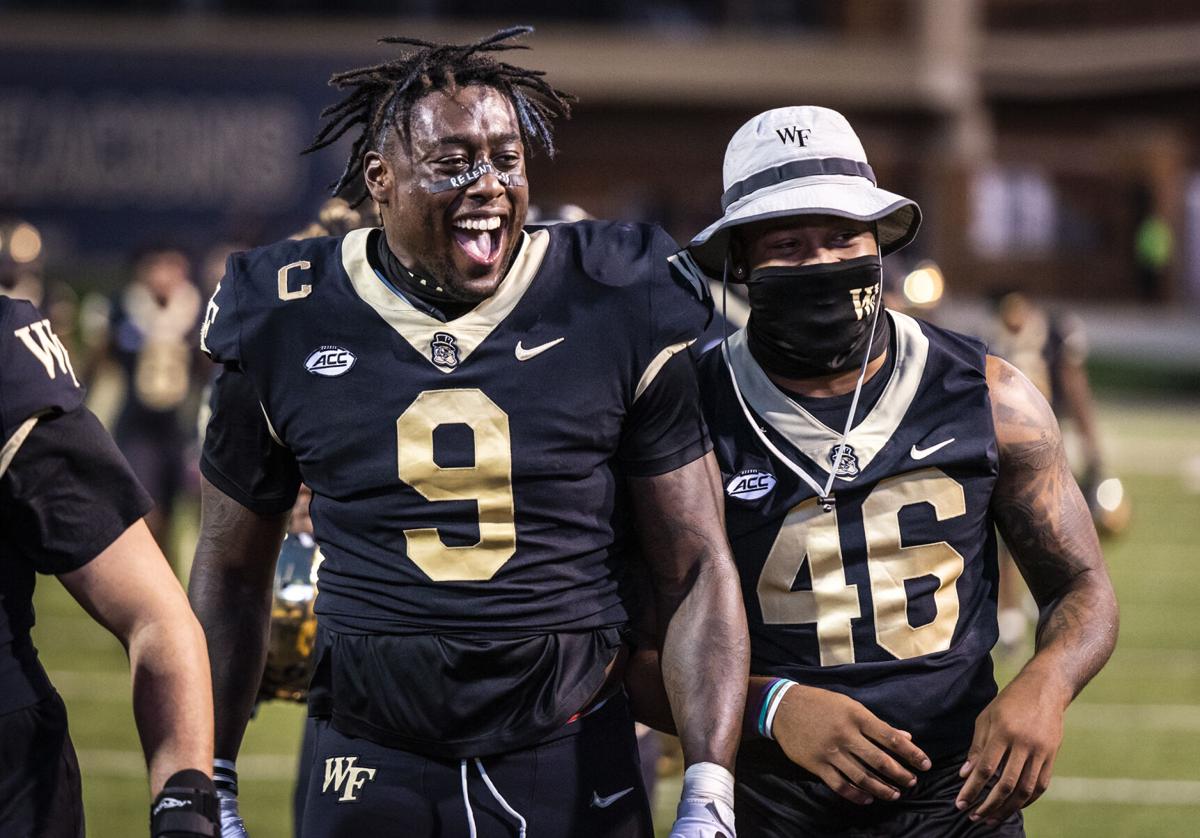 Improving the pass rush was clearly a mission of Beane and company as he went edge back-to-back picks. Basham is a great value in the second round some would have been comfortable with him at 30. He offers a ton of experience and comes to Buffalo with an advanced set of pass-rush skills accompanied with enough athleticism and ability to kick inside and play the 3-technique on occasion. He is a better pass rusher than run defender at this point and will need to be more physical at the point of attack when taking on the run for him to develop into an every down defender. What will determine his production is how he is utilized going forward, DL Coach Eric Washington employed a heavy rotation last season so Basham could see some snaps early, his versatility will help him see more action.