Written by John Sparaco
Much unlike the running back position, it is difficult to find anyone who was disappointed by the production of Buffalo's wideouts this past season. Completely overhauled from the lifeless unit the Bills deployed in 2018, Josh Allen benefited immensely from the arsenal of weapons at his disposal in 2020. The team established several new franchise passing and receiving records this past year, but arguably the one that illuminates the effectiveness of Buffalo's passing game the most was that they tied the NFL record with 13 different players catching touchdown passes over the course of the season. This is a clear testament to the depth of the Bills' wide receiver core, as everyone had a role to play in the success of their offense. While there is not much doubt surrounding the top half of the Bills depth chart at wide receiver, there will be some tough decisions to be made regarding a few key contributors.
Stefon Diggs
An acquisition that completely altered the trajectory of the Buffalo Bills franchise; the Stefon Diggs trade proved to be a perfect marriage for both parties. Unhappy with his previous situation in Minnesota, Diggs felt he needed a fresh start. In previous years, star players have always been hesitant about the idea of coming to Buffalo. However, when Bills GM Brandon Beane made the call, Diggs immediately embraced the opportunity to finally be "the guy" on offense. Everyone knew the talent Buffalo was bringing into the facility, but there were plenty of misconceptions floating around about Diggs as a person. The narrative that Diggs was a "diva" for wanting a new situation could not have been further from the truth. In fact, the leadership that Diggs brought into the Bills locker room has been equally as valuable as his ability to break down defenders. Diggs established a new mindset, a new competitive edge, and a new swagger to the Bills offense that made everyone around him better for it.
The numbers speak for themselves. In year one with the Bills, Diggs led the NFL in both receptions (127) and receiving yards (1,535), becoming the first player in franchise history to lead both categories. The added work that Diggs put in to develop chemistry with his new QB Josh Allen speaks volumes about their characters, and the benefits carried over all the way throughout the playoffs. Both Allen and Diggs have firmly established themselves as pillars of the Bills franchise. Entering next season at just 25 and 27 years of age, they are only scratching the surface of their potential together. Allen to Diggs is one of the best connections in all of football, and when all is said and done, they could very well surpass Jim Kelly and Andre Reed as the greatest QB-WR connection in Bills history one day.
Cole Beasley
Not only does Josh Allen benefit from throwing the ball to an elite number one receiver like Stefon Diggs, but he also has the luxury of having a security blanket in arguably the best slot receiver in football as well, Cole Beasley. Allen's relationship with Beasley began a year before Diggs entered the mix, and their connection managed to grow even stronger in year two. After setting a career high in touchdown receptions (6) in 2019, Beasley followed up his performance this season by establishing even more career highs in both receptions (82) and yards (967) in 15 games. Beasley fell just shy of the 1,000 yard mark after suffering a partially broken fibula in Week 16. Most people would sit out for the rest of the season after experiencing such an injury, but Cole Beasley is not like most people. Beasley recorded 14 receptions for 145 yards throughout the playoffs as he fought through the pain. A major factor in the success of the Bills offense, Beasley's roster spot should be a lock despite the Bills cap situation. Given that there are still two years remaining on his deal, perhaps the Bills approach Beasley about a short extension/restructured contract to help alleviate the need for cuts elsewhere.
John Brown
Speaking of the Bills cap situation, John Brown is one of the likeliest candidates to be affected this offseason. The story of Brown's career to this point has been flashes of excellence being limited by nagging injuries. In 2019, Brown managed to stay healthy for the entire season, and his stats flourished because of it. Brown emerged as a legitimate number one threat for Josh Allen, reaching career highs in receptions (72) and yards (1,060) in 15 games. Brown's numbers were expected to dial back a bit following the arrival of Stefon Diggs, but the real culprit responsible for his dropoff in production was the re-emergence of the injury bug. Brown missed half the season due to multiple nagging injuries, finishing the year with only 33 receptions for 458 yards and 3 touchdowns. While still being a good pace statistically had he appeared in more games, Brown's cap hit makes him a prime candidate to be on the chopping block. The Bills have limited money to work with at the moment, and given the emergence of the rookie Gabriel Davis as well as the fact that they have more pressing needs in other areas, Brown becomes more expendable. Buffalo can save $7.9 million by releasing Brown, but there is always a chance they try to restructure Brown's deal to keep him on board for the final year of his deal.
Gabriel Davis
One of the hidden gems of the 2020 NFL Draft, Gabriel Davis proved to be quite the find for Brandon Beane in the 4th round. Davis turned heads with his performance and NFL readiness early on in training camp, and those traits carried on throughout the entire season. Davis was a touchdown machine for the Bills, making the most out of his opportunities with 7 touchdowns on 35 catches for 599 yards during the regular season. The production did not stop there, as Davis made his presence felt in the Wild Card game as well. Davis' two sideline grabs late in the first half were a pivotal turning point in the game against the Colts, helping lead a crucial touchdown drive that helped secure the Bills' first playoff victory in decades. While Davis' role was not nearly as noticeable in the rest of the playoffs, he could see his role expand in 2021 should the Bills decide to move on from John Brown. Davis has all the tools to be a starting receiver in this league, and he will have every opportunity to earn that role this upcoming season.
Isaiah Hodgins
Buried underneath the excitement of Gabriel Davis, some may have forgotten that the Bills drafted two rookie receivers in 2020. Isaiah Hodgins was drafted in the 6th round last year, but unfortunately missed his entire rookie season after requiring season-ending shoulder surgery. Hodgins is an intriguing prospect due to his size, standing at 6'4", which is the tallest among all Bills receivers. At that height, Hodgins could become a dangerous mismatch in red zone situations. Hodgins racked up 13 touchdowns on 86 catches for 1,171 yards in his junior season at Oregon State, so it will be intriguing to see if any of that translates to the next level. Hodgins is currently penciled in towards the bottom half of the depth chart, but he should have a good chance at earning a roster spot as long as he can stay healthy moving forward.
Tanner Gentry
Brought onto the Bills practice squad late in the season, Tanner Gentry was an intriguing add for one specific reason. At the University of Wyoming in 2016, Gentry was Josh Allen's favorite target, recording 72 receptions for 1,326 yards and 14 touchdowns that season. Gentry went on to sign with the Chicago Bears as an undrafted free agent in 2017, where he spent the majority of his time on their practice squad. In the meantime, Gentry and Allen have remained great friends, and the Bills seem to be interested in seeing if their chemistry together can translate to the NFL. The Bills signed Gentry to a reserve/futures contract following the conclusion of the season, and he will have the chance to compete for a roster spot in camp.
Duke Williams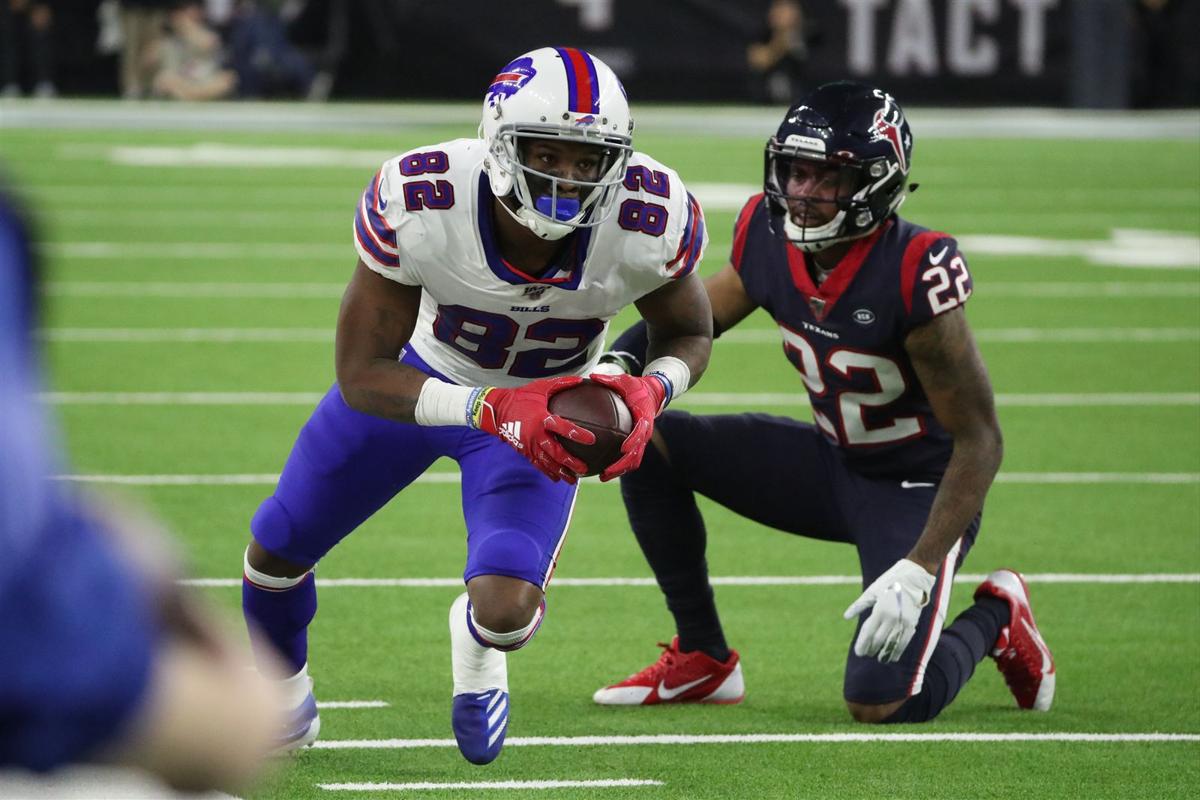 A fan favorite amongst the Bills Mafia, Duke Williams is now entering his third season with Buffalo. Williams flashed plenty of potential in 2019, working his way to becoming a starter by the end of the season. However, Williams was relegated back to the practice squad in 2020 after the Bills brought in a slew of talent at the wide receiver position. Williams' 6'3" 225 pound frame stands out at his position, and he has continually shown the ability to make spectacular catches from time to time. Williams may not be the savior that Bills fans made him out to be on the internet, but he is a very talented player that could potentially earn his way back onto the roster with a strong performance in camp this summer.
Jake Kumerow
One of the 13 players to catch a touchdown this season, Jake Kumerow, also known as "Touchdown Jesus" got his hands on a 22-yard missile thrown by Josh Allen in the Week 15 game against the Denver Broncos. That turned out to be his only catch of the season, but Kumerow was a valuable contributor on special teams for a significant six-game stretch. Kumerow was claimed off waivers by the New Orleans Saints after the Bills made room for the return of John Brown, but he eventually returned to sign a reserve/futures deal with Buffalo. Like the others, Kumerow will have to compete for a roster spot during training camp.
Impending Free Agents
Andre Roberts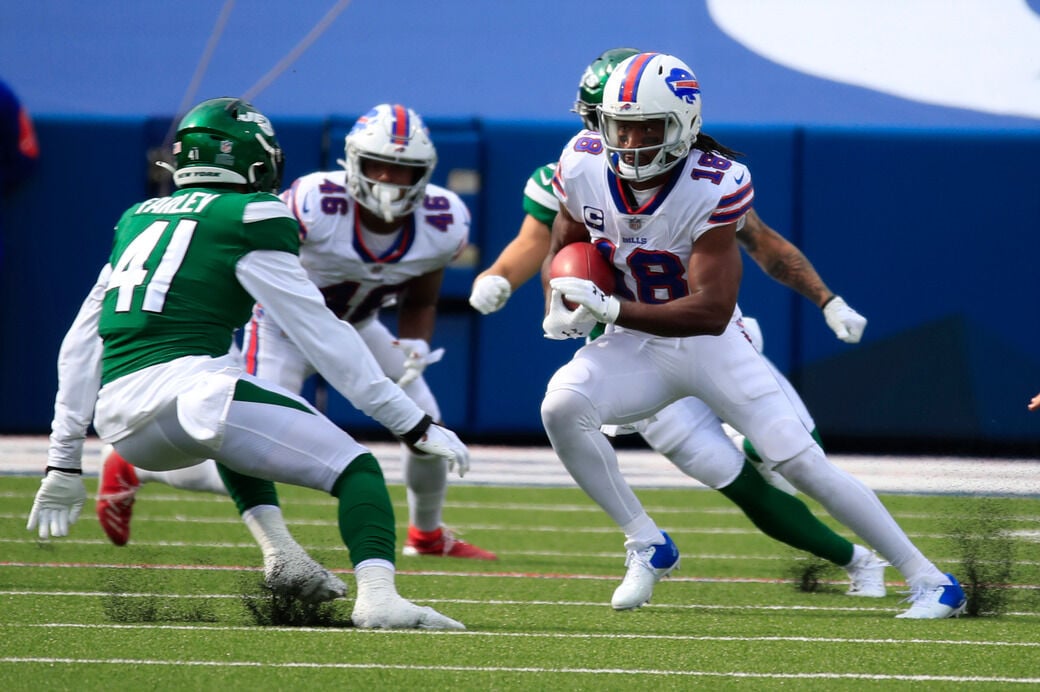 One of the luxuries that Buffalo has benefited from the past two seasons is that they have employed an All-Pro caliber returner in Andre Roberts. Named a Pro Bowler in each of the last three seasons, Roberts is still going strong as one of the league's best return men at age 33. While the Bills hardly use Roberts at receiver, his impact is felt by his ability to set the offense up in great field position time and time again. The Bills have a tough decision to make with Roberts this offseason. It should not cost too much to re-sign Roberts, however they may decide it is best to allocate their money to more pressing needs. Ultimately, the Bills may have to choose between bringing back Roberts or McKenzie this offseason.
Isaiah McKenzie
Since arriving in Buffalo in November of 2018, Isaiah McKenzie has consistently shown he is one of the team's most dynamic weapons. Beloved by both the fans and his teammates for his infectious personality, McKenzie's impact on the organization and city has been immeasurable. McKenzie has worn many different hats for the Bills, flourishing on jet sweeps, throwing touchdown passes, returning kicks, and even playing cornerback against the Jets. Simply put, McKenzie can do it all. McKenzie's most impressive performance came in Week 17 against Miami, where he scored three touchdowns including an 84-yard punt return that he took all the way to the house. At age 25, McKenzie's best football still lies ahead of him, but will the Bills be able to retain him? That remains to be seen.
Kenny Stills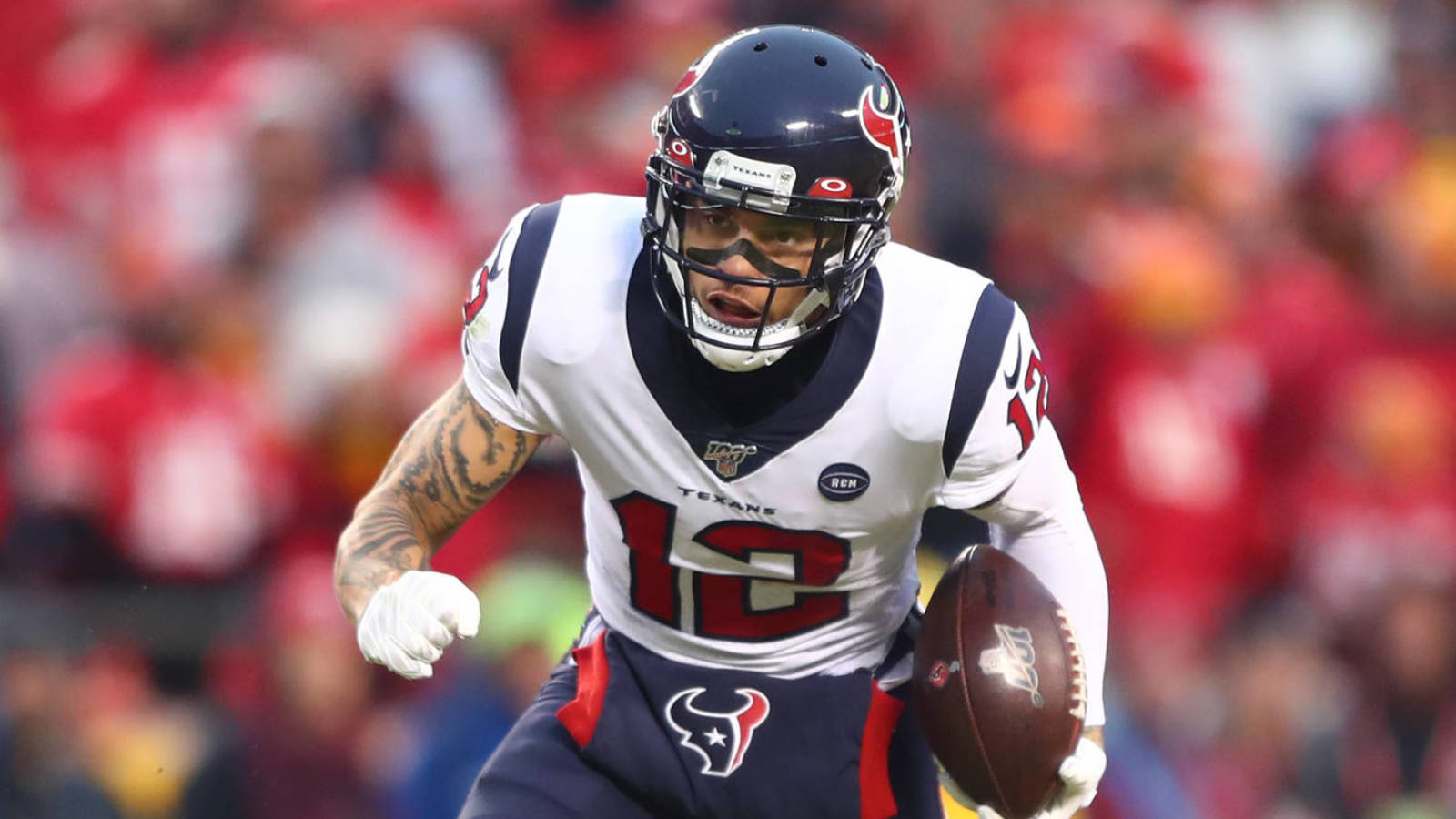 Technically already a free agent due to him being on the Bills practice squad, Kenny Stills provided the Bills with a very valuable insurance policy during their postseason run. Buffalo never ended up having to "break glass in case of emergency" with Stills, but he did spend a good amount of time in the building to give the Bills an extended look. Only 28 years old, Stills can very well produce as a starting caliber receiver in the NFL like he has in years past. It is unclear if Buffalo is interested in a reunion with Stills, but he remains an option for the team heading into free agency.
The Bills have a variety of options at wide receiver heading into the offseason, including two of the league's best route-runners in Diggs and Beasley, so it appears that they will not have to spend too much time trying to upgrade at the position. Perhaps they take a swing on a low risk signing or even draft a receiver in the later rounds, but this is not the position to expect a splashy move this time around.