When it comes to high draft picks the Bills have had a checkered past, knowing what we know now let's examine where they got it right and where they got it wrong…
2011
RD 1
The Pick: DT Marcell Dareus/ 3rd Overall/ Grade: B

Dareus was a stud at Alabama, a dual threat interior lineman who could dominate the point of attack and rush the passer. While his work ethic and off the field issues eventually derailed him, Dareus had a very solid career in Buffalo but never sustained the level of play he was capable of.
The Right Pick: WR Julio Jones/6th Overall

Knowing how starved the Bills were for pass catchers at this time it is sickening to think they could have had Julio Jones, one of the most freakishly talented and productive wide receivers to ever play in the NFL. If only.
Round 2
The Pick: DB Aaron Williams/ 34th Overall/ Grade: C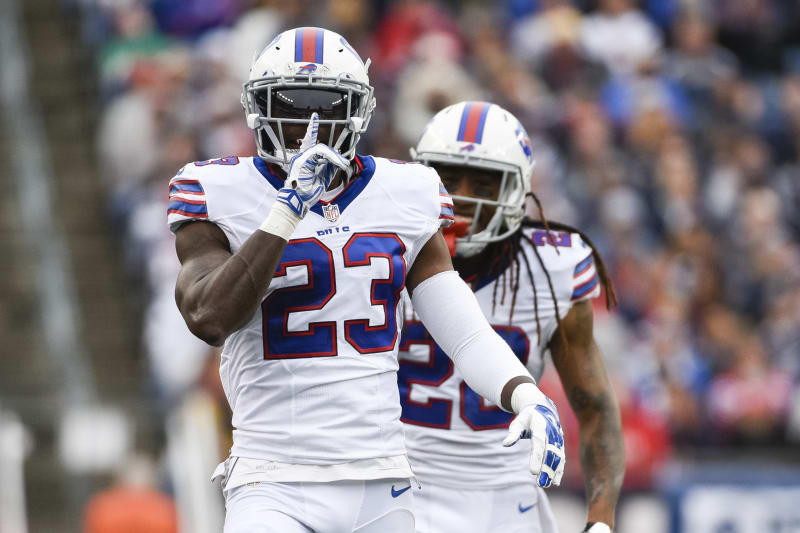 Williams showed promise in his few seasons in Buffalo once he transitioned to safety, but a neck injury sent him into early retirement and Bills fans never benefited fully from this pick. Though Fitzpatrick was given the job, what the Bills really needed to do in 2011 was find a QB to build around.

The Right Pick: QB Andy Dalton/ 35th Overall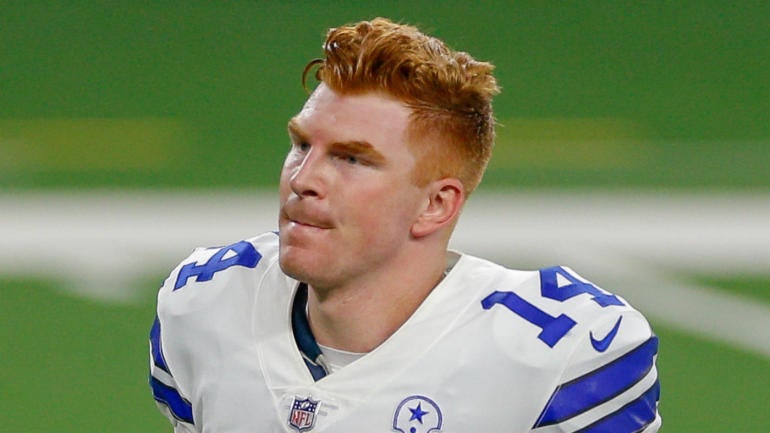 Dalton did not turn out to be a Hall of Fame talent, but he played at a high level for a large portion of his career and could have spared the Bills a lot of disappointment over the last years had they decided to go QB in the 2nd round.
2012
Round 1
The Pick: CB Stephon Gilmore/ 10th Overall/ Grade: A

The Bills got this one right, for the majority of his time in Buffalo Gilmore served as a top tier coverage guy who picked off 14 passes and broke up 62 others. Unfortunately, as the Bills began to put the right pieces in place to become a contender Gilmore left to join divisional rivals New England after five seasons.

The Right Pick: CB Stephon Gilmore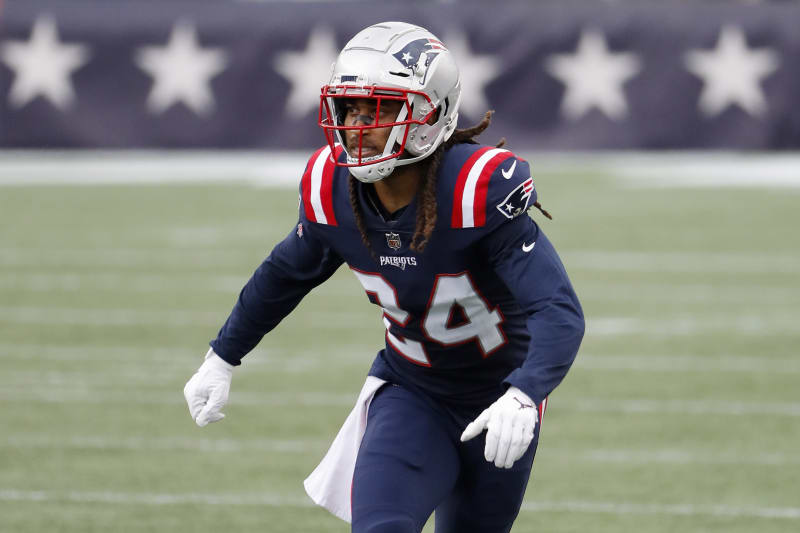 Round 2
The Pick: T Cordy Glenn/ 41st Overall/ Grade: B
Cordy Glenn was a solid pick, finding a starting left tackle in the second round is rare and when he was healthy, he was one of the better tackles in the league, but injuries disrupted what was looking to be a dominant career and Buffalo cut ties with Glenn after he managed only 6 starts in 2017.

The Right Pick: LB Bobby Wagner/ 47th Overall
If the Bills could go back and do it over adding a Pro-Bowl linebacker and future Hall of Famer like Bobby Wagner it would have been a monumental, franchise altering selection
2013
Round 1
The Pick: QB EJ Manuel/ 16th Overall/ Grade: F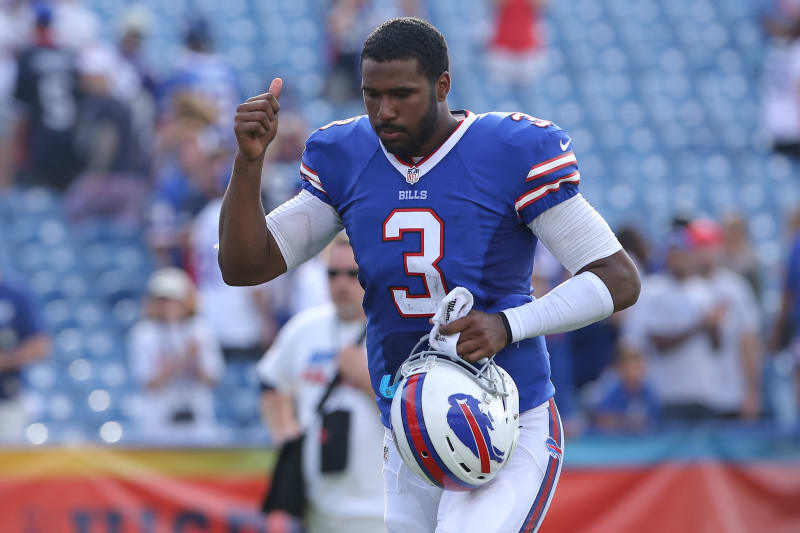 EJ Manuel will go down not only as one of the worst picks in franchise history but one of the worst picks in the history of the league. Manuel was chosen to be a franchise QB but only managed 17 forgettable career starts in Buffalo over his four dreadful seasons. Though the 2013 draft itself was rather lackluster the Bills could have picked nearly any other player and had done better than Manuel so making redoing the pick was not difficult.

The Right Pick: TE Zack Ertz/ 35th Overall
Instead of over-reaching on a shaky at best QB they should have made the smart move and selected one of the premier tight ends in the draft, taking Stanford's Zack Ertz at 16th.
Round 2
The Pick: WR Robert Woods/ 41st Overall/ Grade: C+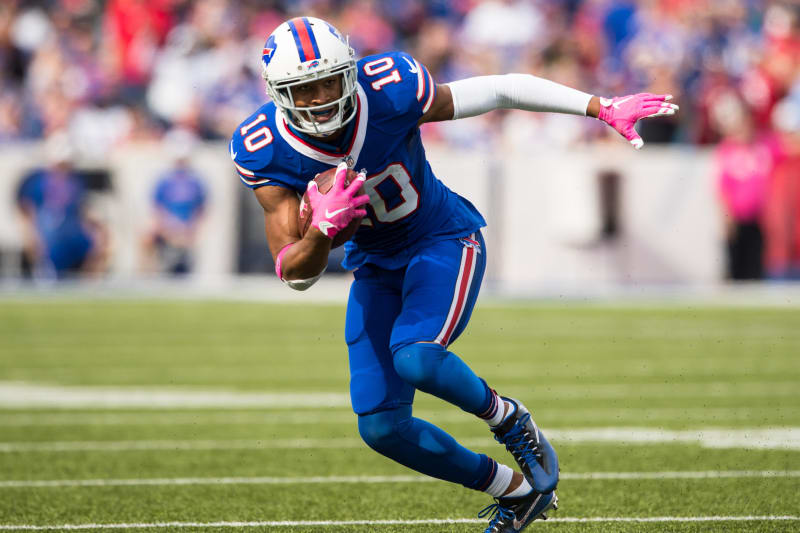 Woods was a solid selection in the 2nd round, for a time he was one of our most productive players but with below average QB play holding him back during his time in Buffalo we never experienced the best Woods had to offer.

The Right Pick: DT Kawann Short/ 44th Overall
Rather than drafting a decent WR the selection could have been better used selecting Kawann Short, one of the best interior defensive linemen in the draft, someone who would have helped form an epic front line for the Bills
The Pick: LB Kiko Alonso/ 46th Overall/ Grade: C+

Alonso was a versatile, play making LB who put together two solid seasons in Buffalo, but his time and impact were both short lived, he was traded away before we got to reap the benefits of his talents.

The Right Pick: RB Le'Veon Bell/ 48th Overall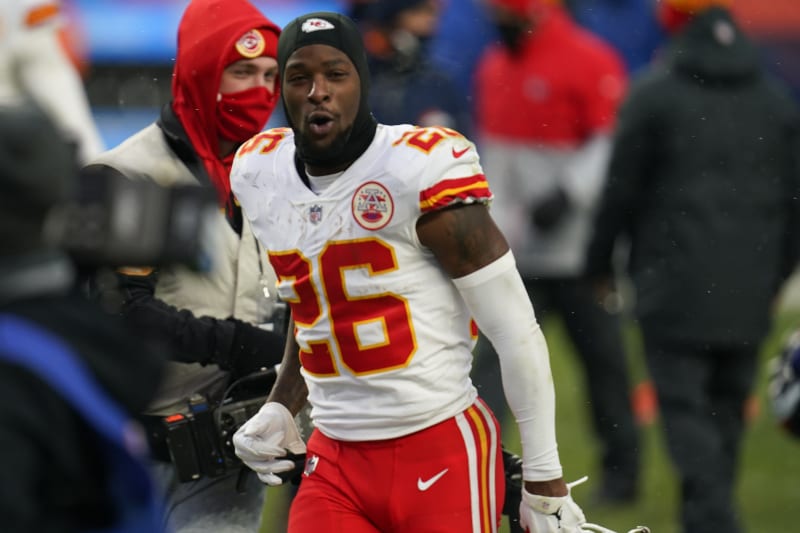 Rather than investing a 2nd round pick in an eventual throw away LB the Bills would have been wiser to have selected one of the most productive RBs of this draft in Michigan State's Le'Veon Bell.
2014
Round 1
The Pick: WR Sammy Watkins/ 4th Overall/ Grade C-
Sammy Watkins was a dominant college receiver and one of the best talents in this draft and even though the Bills were starving for a true number one, they paid a hefty price to move up and get him. Once they did, Watkins struggled to stay on the field missing 11 games over three seasons and when he was on the field, he was a victim of shaky QB play.

The Right Pick: LB Khalil Mack/ 5th Overall
The heartbreaking reality is Watkins was only good in his time in Buffalo and he was selected just one spot before one of the most feared pass rushers in years, imagine where this franchise would be right now if we had taken Mack instead.
Round 2
The Pick: OT Cyrus Kouandjio/ 44th Overall/ Grade: D
At 6'7-322lbs Kouandjio was supposed to be a plug in and play, NFL ready prospect coming out of Alabama, but the young tackle never found his footing with the Bills only starting 7 games in his three seasons and in those games, he was underwhelming at best. Off the field issues derailed his career in Buffalo and he was subsequently released.

The Right Pick: WR Devante Adams/ 53rd Overall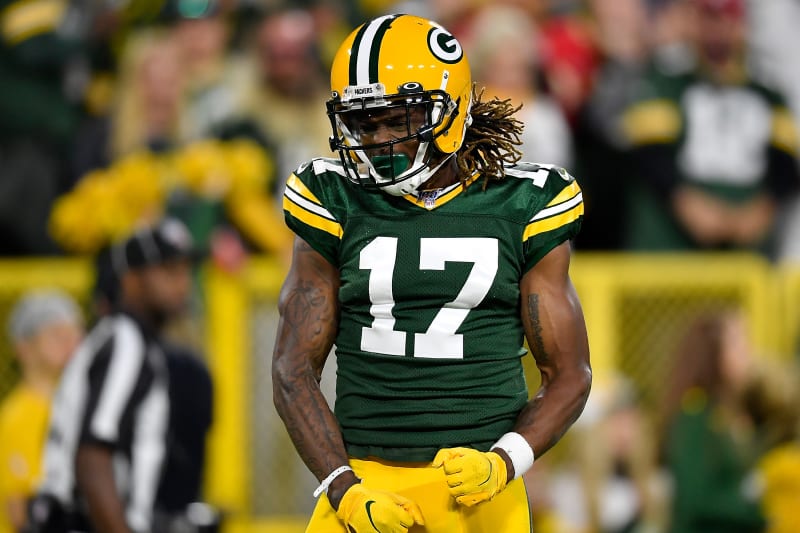 If the Bills could go back now and redo the 44th pick in the 2014 draft they would not have wasted the pick on Kouandjio they would have made Fresno State WR Devante Adams a Buffalo Bill.

2015
Round 1 (Traded to Cleveland as part of the Watkins deal)
Round 2
The Pick: CB Ronald Darby/ 50th Overall/ Grade: C+
Without a 1st Rd pick the Bills attempted to solidify the CB2 position across from Stephon Gilmore, Darby had the size and speed to be a solid NFL corner and showed flashes in his only two seasons in Buffalo intercepting 2 passes and defending 33 others, but his mental lapses and positional fit made him a trade candidate after only two seasons.

The Right Pick: G Ali Marpet/ 61st Overall
The direction the Bills went in taking Darby made sense, but they would have benefited in the short and long term had they drafted D-III mauler Ali Marpet to help strengthen the interior of the offensive line who was still on the board 11 picks later.
2016
Round 1
The Pick: DE Shaq Lawson/ 19th Overall/ Grade: C+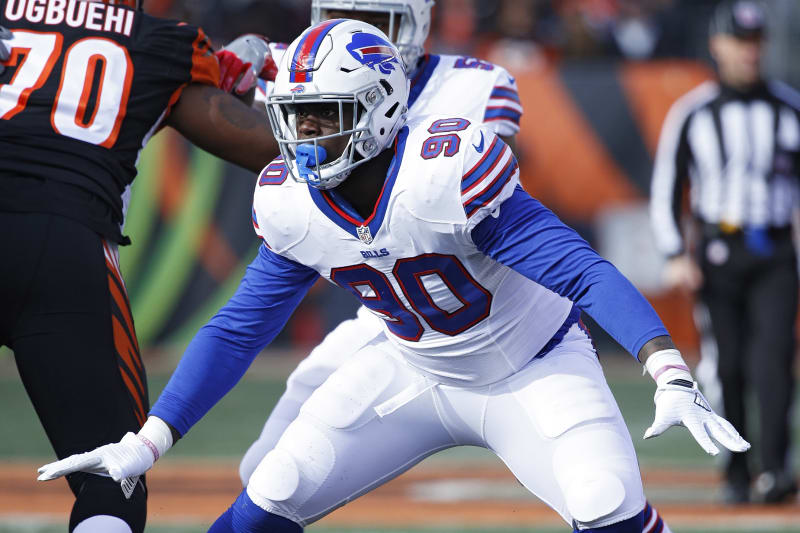 Shaq Lawson had some major medical concerns coming out of Clemson and was subsequently shut down early in his rookie year and though he went on to have a decent career in Buffalo he never met the expectations many had for him coming off the edge. The 1st round pick was never dominant, serving mostly as a rotational player who only reached the QB 16.5 times, a far cry from what was anticipated.

The Right Pick: DT Chris Jones/ 37th Overall
If an injection of a youthful pass rusher was what the Bills were hoping to obtain then Chris Jones, the mammoth tackle from Mississippi State who tallied 33 sacks over the same span and earned an All-Pro nod in the process would have been the right pick.
Round 2
The Pick: LB Reggie Ragland/ 41st Overall/ Grade: F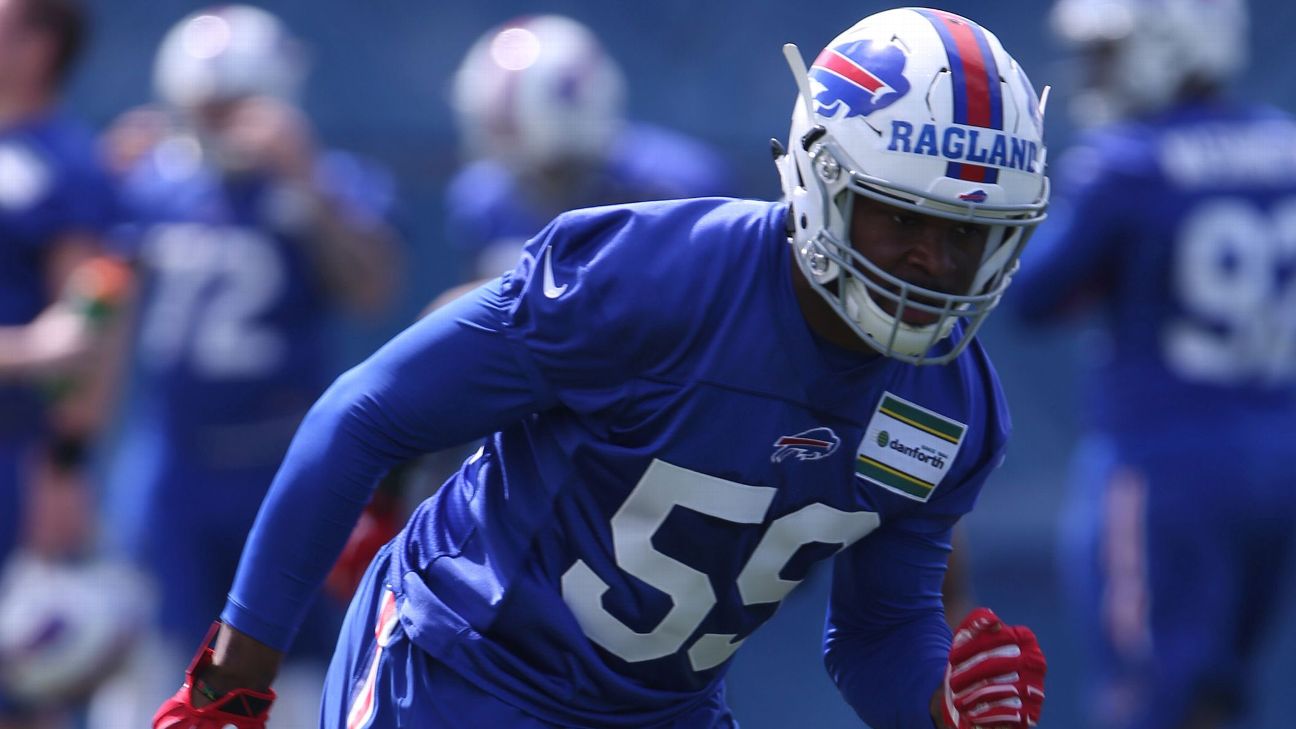 Ragland was a thumping middle linebacker coming out Alabama, but he lacked the speed and flexibility to stick as a 3-down linebacker in the NFL. After suffering an ACL injury in camp, he was forced to sit out his rookie year, then was subsequently traded to Kansas City for a 4th round pick the following off-season. Ragland departed Buffalo having never registered a down for the Bills.

The Right Pick: G Cody Whitehair/ 56th Overall

If it were stability the Bills were after drafting Kansas State's Cody Whitehair would have been the wise move, in 5 seasons Whitehair started 78 games, only missing two while performing at an extremely high level.
2017
The Pick: CB Tre'Davious White/ 22nd Overall/ Grade: A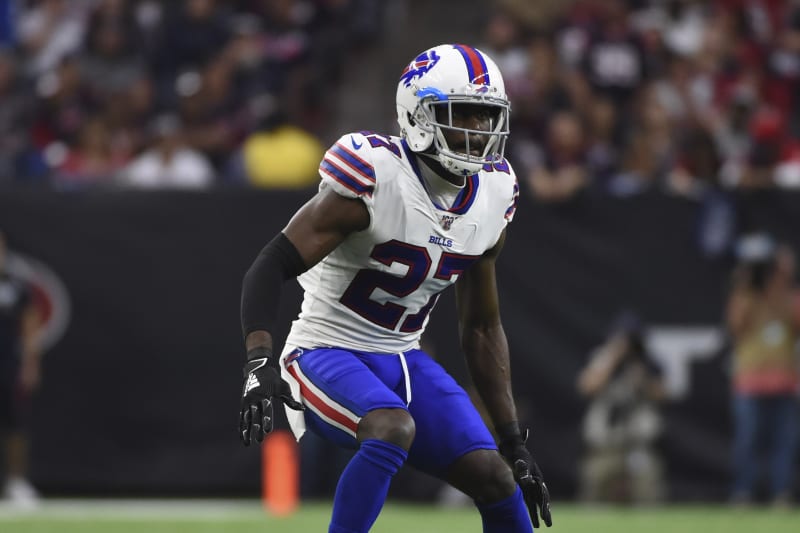 If Tre'Davious White failed to pan out this pick might have always been linked to the career of Patrick Mahomes and what could have been. Fortunately, Tre White turned out to be an All-Pro level CB, who has terrorized QBs snagging 15 of their passes and breaking up 54 others.
The Right Pick: CB Tre'Davious White
Round 2
The Pick: WR Zay Jones/ 37th Overall/ Grade: D+
Zay Jones put together an excellent career at Eastern Carolina, 4,279 yards and 23 TD's and at times flashed that same potential for production with the Bills but his inconsistencies plagued him. Too many dropped passes, too many mental lapses and too often he seemed to lose all focus on the field.

The Right Pick: OT Dion Dawkins/ 63rd Overall
The Bills should have passed on Jones and went right for Dawkins with the 37th overall pick and saved them the frustration of a wildly inconsistent receiver.
The Pick: OT Dion Dawkins/ 63rd Overall/ Grade: B+
With Dawkins being selected at 37th they would have the flexibility with the 63rd pick to select one of the most versatile RB's in the game today. Alvin Kamara who was selected by the Saints just four selections later would have been an absolute franchise altering pick.

The Right Pick: RB Alvin Kamara/ 67th Overall
2018
Round 1
The Pick: QB Josh Allen/ 7th Overall/ Grade: A+
Though many were skeptical early when the Bills selected the big, strong armed gun slinger from Wyoming it is safe to say that after an MVP worthy season in 2020 there are no doubters left. Not only was Josh Allen the right pick in 2018, but before it is all said and done for him, he may prove to be one of the greatest draft picks in franchise history.
The Right Pick: QB Josh Allen
The Pick: LB Tremaine Edmunds/ 16th Overall/ Grade B+
With the extra draft capitol obtained from the Kansas City trade the Bills selected one of the most athletically gifted players in the entire draft. Edmunds was only 19 years old when he suited up for the Bills and has had his share of growing pains adjusting to the NFL, but he has proven to be the right pick. Though we are waiting for him to truly arrive, Edmunds has been a very good player who still has a ton of potential to untap.
The Right Pick: LB Tremaine Edmunds
2019
Round 1
The Pick: DT Ed Oliver/ 9th Overall/ Grade: B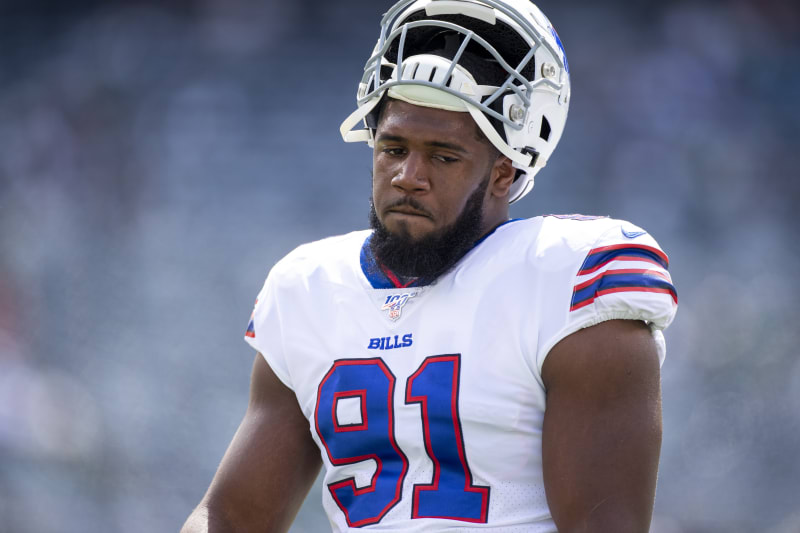 Oliver was supposed to be an absolute monster coming out of Houston, a 3-down tackle who had the power to overwhelm blockers and the speed to blow by them. Now while we have seen flashes of this talent it has been hard to come by. Yes, Oliver is only entering his 3rd year and with Star Lotulelei returning he is poised to have a breakout season in 2021, but results are not guaranteed.

The Right Pick: DE Montez Sweat/ 26th Overall
The Bills were looking for an immediate impact player on the defensive front and that player should have been Montez Sweat who has been everything that was promised of Oliver. In his two seasons Sweat has emerged as the next great young pass rusher, registering 95 tackles and 16 sacks.
Round 2
The Pick: G Cody Ford/ 38th Overall/ Grade: D+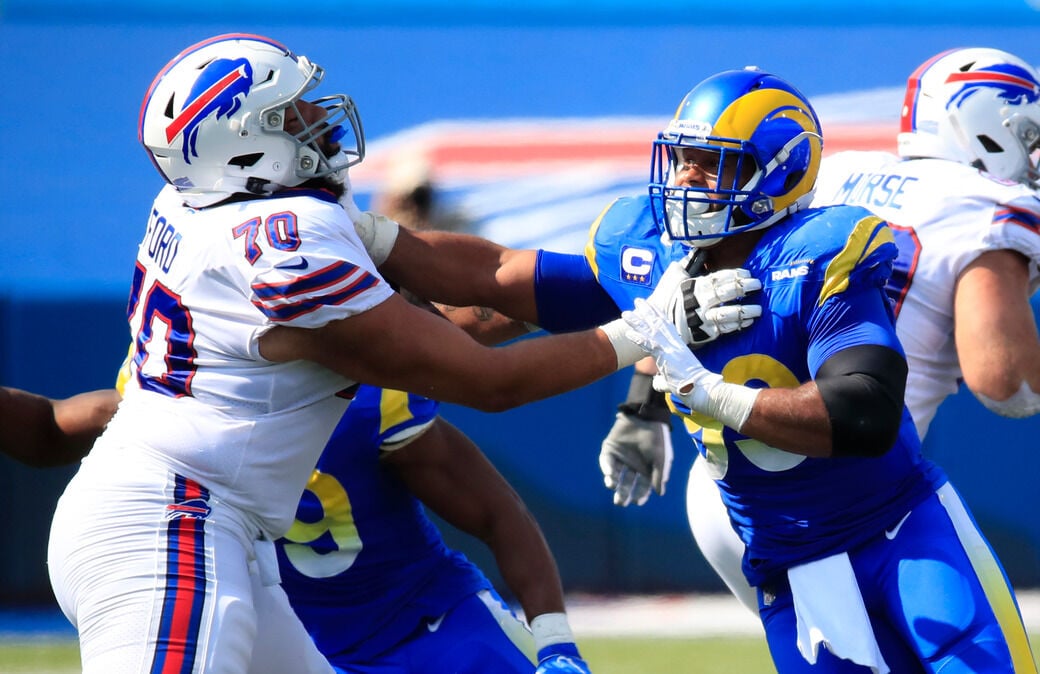 The Bills traded up to grab the Oklahoma star at the top of the 2nd round where he dropped after many had him pegged as a 1st round talent. Ford's career in Buffalo has been unsatisfying at best, his struggles at tackle were detrimental enough to warrant a position move to the interior the following year and even then, his play was lackluster before an injury sidelined him for the rest of the 2020 season. While Ford still has time to grow into a solid lineman, it's safe to say they missed out on an instant star.

The Right Pick: WR D.K. Metcalf/ 64th Overall
Knowing the Bills were in need of a game changing WR makes the Ford pick all the more disappointing. D.K. Metcalf has been almost impossible to cover with his freakish size and speed and would have made 2019 a far better season for Josh Allen and the Bills.
2020
Round 2
The Pick: DE AJ Epenesa/ 54th Overall/ Grade: C+
Epenesa was once considered a top 10 pick, but a poor combine showing saw his stock plummet all the way to the back end of the 2nd round. While it is far too early to evaluate this pick after one season especially taking into consideration that Epenesa had to drop significant weight to play faster and struggled some to make the adjustment. While Epenesa showed some of his abilities in his rookie year the Bills could have better benefited looking elsewhere.

The Right Pick: RB J.K. Dobbins/ 55th Overall
The talents of a hard charging RB with breakaway speed would have served the Bills far better than a rotational edge player who as of right now is lacking the burst to bend the edge and get to the QB consistently.