Written by John Sparaco
Every offseason, teams approach the first wave of free agency with one goal in mind, and that is trying to figure out which steps they must follow in order to gain ground on the teams that finished ahead of them. For the first time in two decades, the team with the target on their backs in the AFC East is none other than the Buffalo Bills. It has been a relatively quiet offseason from Buffalo's standpoint, only handing out one-year deals to outside free agents while prioritizing "running it back" with their core that led them to a 13-3 record and all the way to the AFC Championship game last season. For the others, the free agency has turned into a sprint to narrow the gap between them and the conference runner-ups. As refreshing as it is for Bills fans to sit back and watch the rest of the division looking up at them for a change, there have been some eye opening movements in the division that could give the Bills some trouble moving forward.
New York Jets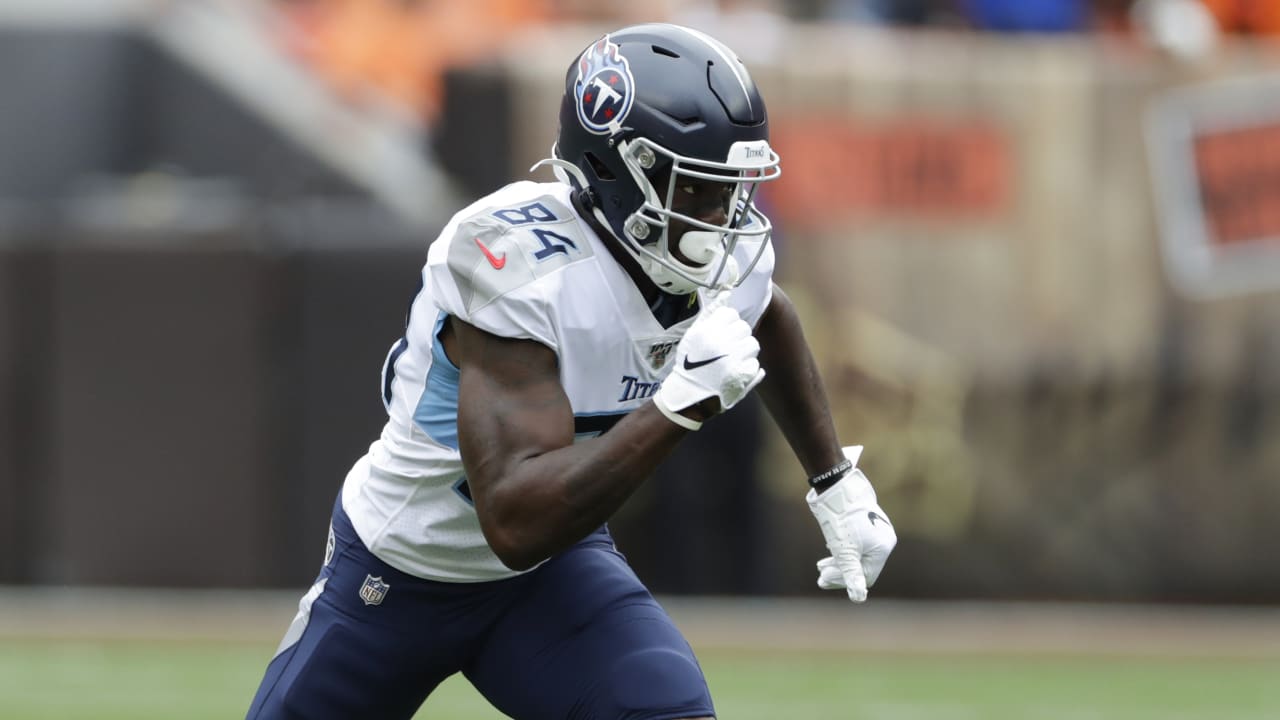 Notable Additions: Corey Davis, Carl Lawson, Sheldon Rankins, Jarrad Davis, Lamarcus Joyner, Keelan Cole, Tevin Coleman, Vinny Curry, Tyler Kroft
Notable Losses: Breshad Perriman, Henry Anderson, Pat Elflein, Joe Flacco, Frankie Luvu
Kicking off the Robert Saleh era in East Rutherford, the Jets seemingly have nowhere to go but up in 2021. After suffering through two seasons of Adam Gase completely wrecking any hopes the franchise had, including the faith in once highly touted QB Sam Darnold, the Jets decided to hand over the keys to second year GM Joe Douglas and their fiery new HC Robert Saleh. Possessing the second overall pick in this year's draft, all signs are pointing towards them drafting a new QB to lead their franchise, the heavy favorite currently being BYU's Zach Wilson. Given the mess left behind by the previous regime, it will require plenty of patience and discipline before they are able to right the ship, something that NYC market teams have struggled with in the past. So far, so good for the Jets this offseason, as they were able to bring in a talented WR in Corey Davis to help out their next QB, something they were never able to accomplish with Darnold. Saleh's defenses in San Francisco thrived as a result of stellar defensive line play, which motivated the Jets to load up in the trenches as well. They signed the top DE on the market in Carl Lawson to a five-year, $60 million deal as well as a productive DT in Sheldon Rankins to play alongside him. By pairing those two with disruptive third-year DL Quinnen Williams, the Jets could wreak some havoc on opposing offensive lines in the near future. The Jets still have countless holes on their roster and will have to figure out what to do with Darnold, but overall it has been a solid offseason for them thus far. They are still not much of a threat at the moment, but they should at least be more competitive in 2021 than they were last year.
New England Patriots
Notable Additions: Jonnu Smith, Hunter Henry, Matthew Judon, Kyle Van Noy, Nelson Agholor, Kendrick Bourne, Trent Brown, Jalen Mills, Davon Godchaux, Henry Anderson, Raekwon McMillan
Notable Losses: Joe Thuney, Patrick Chung, Marcus Cannon, Adam Butler, Beau Allen, Marqise Lee, Ryan Izzo
Just one year removed from their shocking divorce, it is evident that watching Tom Brady hoist the Vince Lombardi trophy without him in Tampa Bay did not sit well with Patriots HC Bill Belichick. Following an underwhelming 7-9 campaign in 2020, Belichick approached free agency more aggressively than ever, dishing out a record amount of cash to some of this year's top free agents. Determined to improve the roster, the Patriots secured the services of the top two tight ends on the market, Hunter Henry and Jonnu Smith, paying each player upwards of $12 million per year. New England also landed coveted pass rusher, Matthew Judon, in addition to two new receivers to play on the outside. Some familiar faces also returned to Foxborough, as the Patriots brought back RT Trent Brown via trade and LB Kyle Van Noy after the Dolphins released him just one year into his four-year, $51 million deal that he signed last offseason. New England's roster became visibly better on paper, adding much more surrounding talent than they had a year ago. Perhaps the most surprising of their moves was the decision to bring back QB Cam Newton, who struggled heavily during 2020. This does not rule out the possibility of New England targeting their QB of the future in the first round of this year's draft, but it does look likely that Newton will open the season as their starter. Given the way their offense is currently constructed, it appears that New England is mirroring their offensive system to that of the Baltimore Ravens, who win by dominating the run game while thriving in the play action game with their strong tight end play. While New England does not have a threat like Lamar Jackson on their offense, they do have enough pieces in place to be a tough team in 2021.
Miami Dolphins
Notable Additions: Will Fuller, Benardrick McKinney, Jacoby Brissett, Justin Coleman, Malcolm Brown, Matt Skura, Adam Butler, Robert Foster, Isaiah Wilson*
Notable Losses: Ryan Fitzpatrick, Kyle Van Noy, Shaq Lawson, Matt Haack, Matt Breida, Isaiah Wilson*
Widely considered to be the biggest threat to the Bills' AFC East crown, the Miami Dolphins took a much different approach in free agency compared to their high-spending frenzy last year. Perhaps their biggest move of the offseason came recently, when Miami traded the third overall pick, which they had received from Houston in the Laremy Tunsil trade, to San Francisco for the 12th overall pick this year as well as three future draft picks. Shortly afterwards, the Dolphins moved right back up, exchanging the 12th and 123rd selections as well as a 2022 first-round pick for the Eagles' sixth overall pick. This was a savvy move for Dolphins GM Chris Grier, taking advantage of QB needy teams by stockpiling future draft ammunition while remaining in prime position to take one of the top skill players in this year's class. However, despite the strong moves on paper, people should not rush to crown the Dolphins just yet. Last offseason, Miami was praised for their prized acquisitions of Byron Jones, Kyle Van Noy, and Shaq Lawson among others in free agency as well as their possession of a whopping 14 picks on draft day. Just one year later, the Dolphins have already moved on from two of their big ticket signings (Van Noy, Lawson) and arguably failed to draft a single impact player with any of their picks. None of their three first round picks impressed much in their rookie campaigns, including coveted QB Tua Tagovailoa, who was selected one pick before 2020 Rookie of the Year, QB Justin Herbert. There were already rumors swirling about whether or not the Dolphins would move on from the young QB this offseason, but after benching him in crucial situations time and time again as a rookie, Miami finally gave Tua their first vote of confidence by trading down in the draft. Now, the Dolphins have more than enough draft capital to surround their second-year QB with plenty of talent to help him succeed. Miami did notably add a big time receiver in Will Fuller to a one-year "prove it" deal this offseason. Fuller is known for being a home run hitting deep threat when healthy, but it will be interesting to see how he fits in Miami's primarily short passing offense. The Dolphins are very well-positioned, but they will need more production from both their draft picks and signings if they want to take the next step as a serious threat.
Buffalo Bills
Notable Additions: Emmanuel Sanders, Mitchell Trubisky, Jacob Hollister, Matt Haack, Efe Obada, Matt Breida
Notable Losses: John Brown, Quinton Jefferson, Andre Roberts, Tyler Kroft, Corey Bojorquez (unsigned), Matt Barkley (unsigned)
Last but not least, there is of course, the Buffalo Bills. Not much was expected of the Bills this offseason, as it was well documented that they were strapped for cash heading into free agency. Somehow, some way, Bills GM Brandon Beane was able to retain all three of his top free agents in LB Matt Milano, RT Daryl Williams, and OL Jon Feliciano. Each of them ended up taking less money than they likely would have received on the open market to stay in Buffalo, citing the culture and opportunity to win a Super Bowl as being too good to pass up. Thanks to the players that voluntarily accepted pay cuts and creative contract structuring by Brandon Beane, the Bills were able to string together a pretty nice haul in free agency. This did come at a cost however, as the Bills decided to move on from WR John Brown and DT Quinton Jefferson to create the necessary cap space to retain others. Additionally, the Bills had to go in a different direction with their special teams unit, as both Pro Bowl KR Andre Roberts and P Corey Bojorquez ended up pricing themselves out of Buffalo. For those that Buffalo did end up losing, they did manage to find close to if not better options at each position. For instance, the Bills replaced John Brown with former Super Bowl Champion and two-time Pro Bowl WR Emmanuel Sanders. While Sanders is not the burner that Brown is speed-wise, his addition helps Buffalo form the most lethal route running trio in the league with Stefon Diggs and Cole Beasley. The Bills also upgraded at backup QB, signing a former second-overall pick Mitchell Trubisky to a bargain deal, allowing him to reset his career while continuing his development with a proven coaching staff. It was not splashy, but Buffalo was able to make several calculated moves that could help them take the next step. Given the depth at every spot on the roster, the Bills are perfectly positioned to take the best player available in each round of the upcoming draft, regardless of need.
As these teams pivot their focus towards the draft, it is already fair to say that the AFC East should be much more competitive as a whole than it was last season. Obviously, there is a lot that can change between now and the start of the season in September, but the AFC East is shaping up to be one of the stronger divisions in football moving forward.