The Buffalo Bills' rushing attack hit a wall last season, offering little to no spark to the team's high powered offense. Other than QB Josh Allen of course, Buffalo lacked a dynamic ball carrier in all phases of the field.
Second-year RB Devin Singletary's production took a step back from his rookie campaign, leaving many questioning how high his ceiling truly is. As for Zack Moss, the hard-nosed runner appeared to be trending towards becoming the lead back before suffering an untimely ankle injury in the Wild Card playoff game versus the Indianapolis Colts, ultimately ending his season.
Heading into training camp, a five-way battle for snaps is about to commence between Singletary, Moss, newly signed speedster Matt Breida, and Antonio Williams, who shined in the Bills' Week 17 rout over the Miami Dolphins. There is also international prospect Christian Wade, who is still considered a longshot due to the uncertainty surrounding his transition and development, but anything remains possible. Typically, the Bills only activate two rushers on game days, with the third spot being reserved for special teams ace Taiwan Jones. However, given the limitations of Buffalo's current backfield, could a change be under consideration?
Process Favorites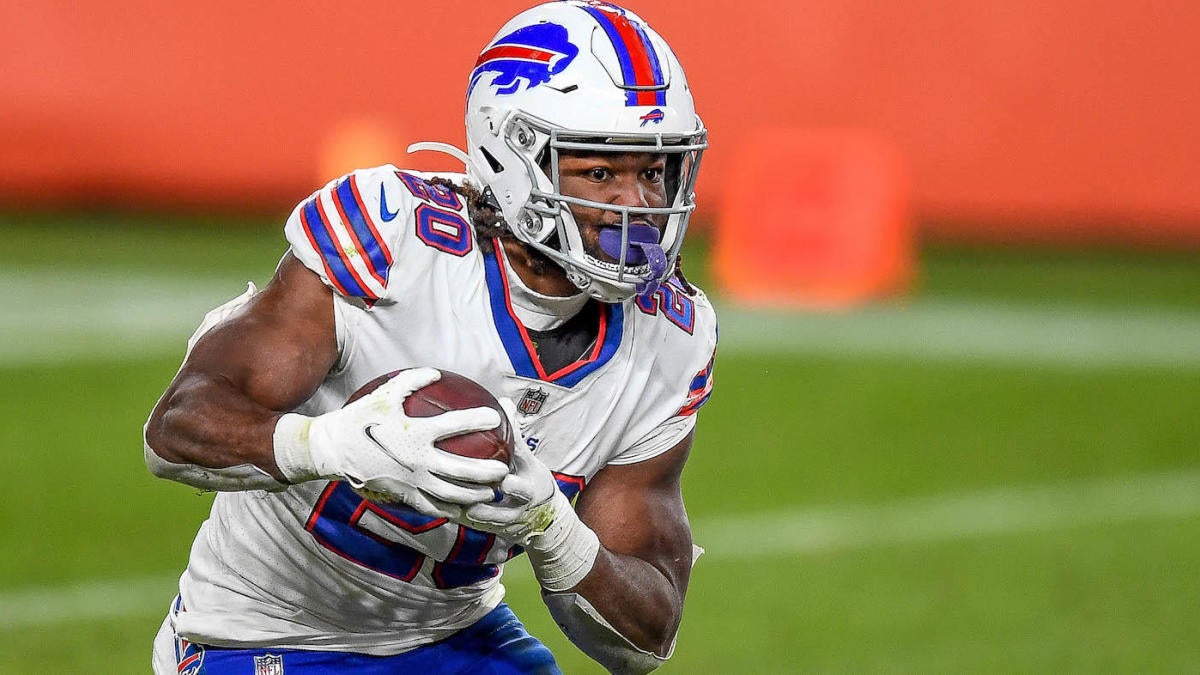 When the Buffalo Bills scouting department sifts through the prospects available in each draft class, several favorites always manage to stand out both on tape and in the meeting room. To be drafted in the third round, it clearly means that those players checked every box of criteria necessary for GM Brandon Beane to feel comfortable bringing them on board. Based on their draft statuses, it is evident that Beane, along with the scouting department, shared plenty of belief in the upsides of Singletary and Moss.
Investing third round picks on running backs in consecutive drafts shows not only that the Bills had too high of a grade to pass up on either, but also that they plan for that duo to headline their backfield for the next three-to-four years at least. The hope is that the pair can provide a balance of downhill running in addition to the ability to go outside the tackle box.
After just one season together, it is apparent that both players are much more similar than they are different. Neither Singletary nor Moss showcase elite athleticism for their position, making it much more difficult for them to break away for significant gains of yardage. Granted, both players are shifty and do an exceptional job shedding tackles at the line of scrimmage, but that can only get them so far without the offensive line clearing out an open hole in the defense.
The Bills are returning all five projected starters on the offensive line from last season, signaling that the run game is not expected to look much different unless one of the backs takes a leap forward. Recognizing his limitations last season, Singletary appears to be up for that challenge. According to multiple reports, "Motor" spent his offseason in the shop with a personal trainer down in South Florida. Based on the images and clips posted online, Singletary looks to be in better shape than ever, working relentlessly to add the explosiveness needed to take that next step.
Singletary and Moss will have every opportunity to prove Beane and the scouts right this summer, but they will have to fend off two other dynamic backs in order to do just that.
The Wild Cards
If one were to ask HC Sean McDermott or OC Brian Daboll who they would activate at RB if tomorrow was hypothetically game day, their answer would most likely be the same as it was at the end of last season–Singletary, Moss, and Jones for special teams purposes.
Luckily for roster bubble players throughout the league, training camp still happens for a reason. Once the players strap on their helmets and put on their pads, it does not matter what their draft position was; every spot can be taken away. Whether injuries are involved or a player is simply outperformed, opportunities are always up for grabs.
Among those looking for a fresh start is running back Matt Breida, who did not get the reps he expected after getting traded to Miami last season for a fifth-round pick. Despite what Miami invested to bring him there, Breida fell victim to others making more out of their opportunities once he arrived. After getting at least 125 plus touches in each of his first three seasons in San Francisco, Breida's usage declined to a mere 68 touches in a Dolphins uniform.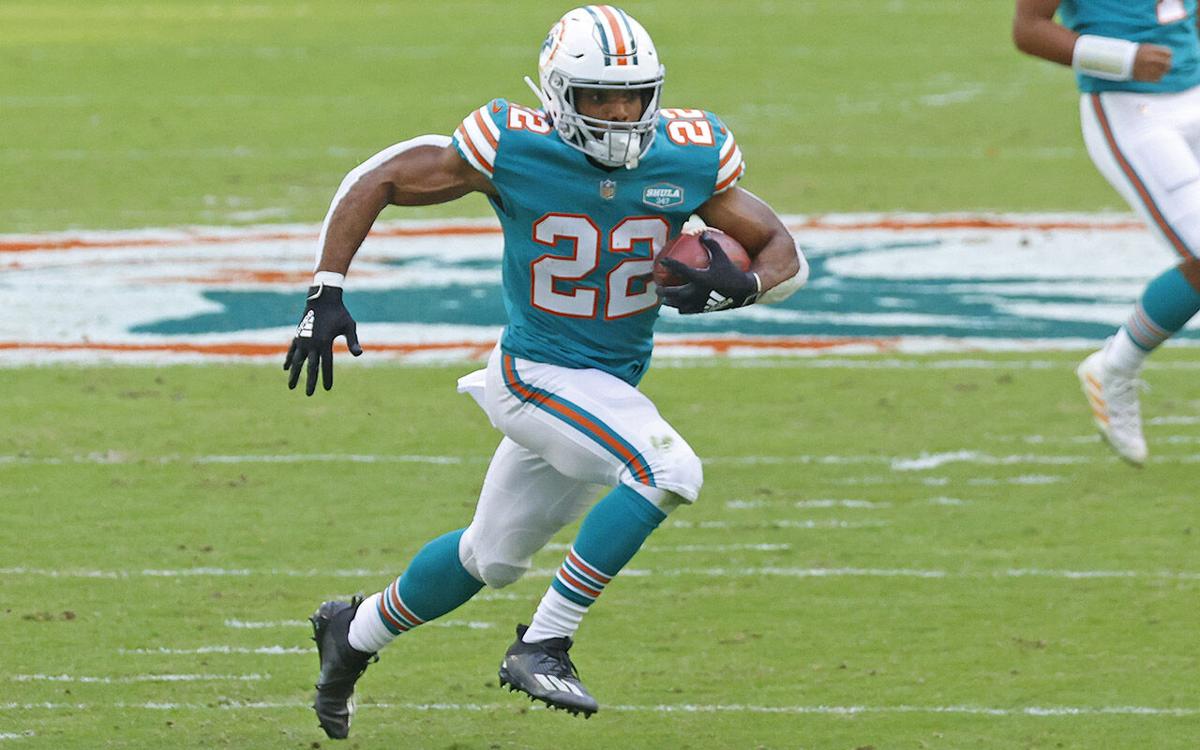 Fumbling issues got the best of Breida, as Dolphins HC Brian Flores opted to turn to lesser known names such as Myles Gaskin and Salvon Ahmed to carry a bulk of the workload at tailback instead. In search of a clean slate, Breida joined the AFC East rival Buffalo Bills on a one-year deal for a chance at redemption.
Breida offers one key element that the Bills' backfield lacked throughout last season and the season before that–speed. Buffalo is in desperate need of more home run hitters on their offense, and Breida could provide just that. Now, that does not guarantee Breida's roster spot by any means, as he will have to work a long way towards earning the trust of his new coaching staff. Still, Breida's wheels could add a whole new dimension to the Bills' run game if he makes the team.
One other name to watch out for this summer is one that Bills fans are already familiar with. Antonio Williams shined in his NFL debut with the Bills, totaling 83 total yards on 13 touches including two trips to the end zone in just two quarters of action. After spending the entire year on the practice squad up to that point, it did not take long for the rookie to have fans calling for him to get more carries in the playoffs. Ultimately, Williams' lack of experience hindered him from getting that chance, but he certainly raised some eyebrows within the organization.
Williams is arguably the most complete back of the four, possessing both speed and physicality that make him a strong fit in the NFL game. If Williams continues to stand out during training camp and preseason action, McDermott and company will be forced to make some tough decisions.
Potential Changes
As previously mentioned, the Bills have continuously elected to roll with just two true running backs on game days, with T.J. Yeldon being left as the odd man out unless injuries occurred. Now that Breida is in the picture and Yeldon looks to be moving on, it will be interesting to see if the Bills consider any changes to that formula. Yeldon is primarily a pass catching back, which restricted Buffalo's need to activate him on game days as essentially an extra receiver. However, if Breida cracks the 53-man roster come September, the Bills should not automatically designate him as another Yeldon. Breida's speed alone warrants extended consideration for a role in this offense as long as he proves the team can trust him to hold onto the ball. Though Taiwan Jones' role on special teams is too valuable to leave him inactive, the Bills could theoretically carry one less lineman, defensive back, tight end, or even wide receiver on game days to make room for Breida's game-breaking 22 MPH speed.
Buffalo has adopted a more modern "running back by committee" approach recently as opposed to the lone bell cow back they used to have with LeSean McCoy. No matter who ends up standing out among the pack during camp, that mindset is not expected to change. However, what can change is who ends up splitting those carries. In the event that Williams or Breida outperform either Singletary or Moss heading into the season, perhaps the Bills would consider moving on from one of the two via trade. There is also the option of splitting the carries three ways instead of two, just as proposed in the previous paragraph.
No matter what, the Bills will be a pass-heavy offense once again in 2021, which is perfectly fine. Balance is not nearly as important as doing whatever it takes to win games, but it can help the playcalling become less predictable. If the Bills are able to become more efficient on the ground moving forward, paired with the firepower that already exists through the air, their offense has the potential to become even more lethal.