The expectations in Buffalo have not been this high in a generation, in fact most fans are too young to remember the last time the Bills were a legitimate Superbowl contender. With last season's playoff run and the core of the roster returning many fans are Bill-lieving in this team. Here are some bold and some not so bold predictions for the upcoming 2021 season.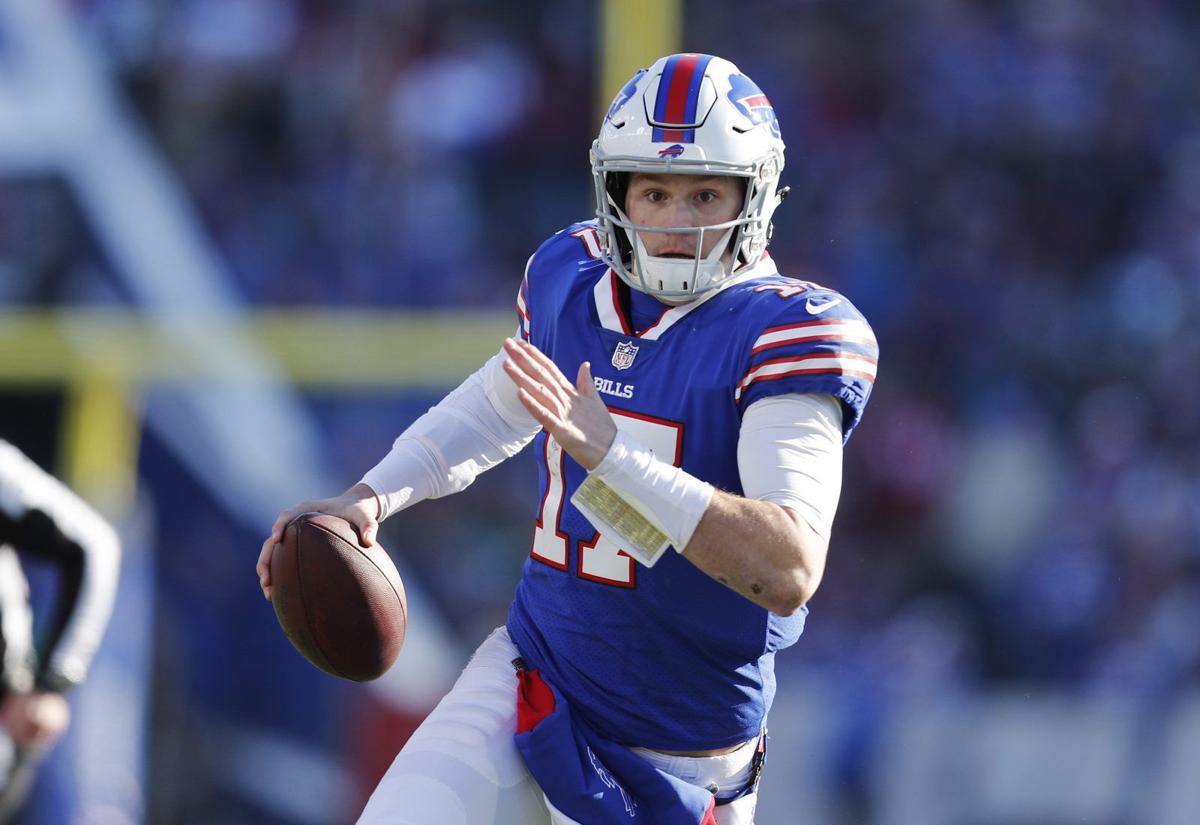 Offensive MVP: This is a no brainer pick; Josh Allen is the heart and soul of this team and by far the most important piece on either side of the ball. This roster has solid talent all around but is in no way elite, it is the play of Josh Allen that makes this team a contender. Allen heads into 2021 a bonified MVP candidate as he looks to improve on a stellar 2020 season and the connection with fellow super-star WR Stephon Diggs. I am expecting a slight decrease in production this year, not due to poor play but an improved run game. Allen is the franchise and will soon be paid as such, the number of designed runs for him should be cut way back and given to the running backs. This of course will decrease his production slightly but Allen should still have an MVP worthy season regardless.
Defensive MVP: For the past few seasons the success of the Bills defense has been built around a "team" effort more than the performances of a few stars. Someone has to take the reigns in 2021 and emerge as the impact player on this defense, I believe that player will be LB Matt Milano. He is primed to become the force the Bills have hoped for him to be when they resigned him to a four-year deal worth $44M this past spring. Milano has a knack of finding the football, whether it be in coverage where he is one of the NFL's best or sniffing out the run. There is enough talent up front to occupy blockers, that Milano should be able to attack cleanly and be a disruptor in the backfield. Durability and consistency have been his issues but if he can stay healthy and limit his mistakes, I believe he can become the marquee player on this defense going forward.
Rookie of the Year: The Bills drafted several players who project as future contributors rather than immediate impact players but one NFL ready player is DE Carlos "Boogie" Basham. The depth at defensive end is deep with veterans, with returning players as well as rookies but I believe Basham has the advanced pass rush skills needed to make an impact from a range of spots on the field. His combination of size and mobility, paired with his advanced set of pass rush moves will help him win match ups both on the interior and off the edge. While I believe Basham will be the most impactful of the rookies, I do not anticipate a huge stat line at season's end because the Bills have traditionally employed such a heavy rotation along the defensive line, so look for Basham to finish with 4-5 sacks.
Impact Arrival: The Bills did not add many marquee players this off-season in free agency, for the main fact they did not really need to. One player however who can make a splash on this team and really help them make a second run at an AFC Championship is veteran WR Emanuel Sanders. The Bills offense did not have many issues moving the ball down field last year but Sanders is an elite route runner who in his 12th season is still an issue. The now 34-year-old managed 61/726/5 with shoddy QB play last season in New Orleans, pairing him up with Josh Allen and this pass heavy attack should increase his productivity. While defenses focus on limiting Diggs, Sanders should be able to exploit his match ups and slip under zone coverages as Allen distributes the football efficiently. Age is but a number, look for Sanders to reclaim his spot as one of this league's better WRs.
Put-Up or Shut-Up: This roster is waiting on several high draft picks to take the next step in their progression and become the players they were drafted to be, none more than 2018 first round pick LB Tremaine Edmunds. He is entering his fourth season, all as the starter and general of the defense but his production has lacked impact and many fans are growing impatient waiting for him to become the dominant player his skills would suggest. Last season Edmunds delt with a shoulder injury and some missing pieces up front but the time for excuses is over. The Bills picked up his option this offseason and are prepared to make him a wealthy young man, it's time for him to put up or shut up.
Breakout Performer: Bills have longed for a productive tight end and have been waiting on the arrival of Dawson Knox, well… I believe the wait is over. Entering his third season Knox has been a hit or miss player, who has made the spectacular catch then dropping the routine ball but I think this is his year. He came on strong at the end of last season and through the playoffs and has been very vocal about his desire to be better. This off-season he spent time at Tight End University working with the likes of George Kittle, Greg Olson and Travis Kelce, he has all the tools to be a productive weapon in this offense he just needs to put them all together on a consistent basis. 2021 will be his year, I am predicting good things from him this fall.
We should have kept him: The Bills did not lose many players this past season, the one they did who will leave the biggest hole on this team is Pro-Bowl returner Andre Roberts. Time and time again last season Roberts uplifted this offense and put them in great position to score some points. A good returner is often overlooked and hard to replace, last season Roberts totaled nearly 1,200 return yards averaging 30 per kick return. While the Bills went out and signed a handful of guys capable of taking on the return role none of them offer Roberts experience nor his success fielding kicks. I believe as the season progresses the more it will become evident that the Beane should have made more of an effort to retain Roberts.
Key Position Battle: A team returning nearly 22 starters from a 13-3 season should have few spots to straighten out this pre-season but there is one up for grabs that could determine the success of this run game and that is the left guard position. Cody Ford is the presumptive starter heading into camp but has struggled with performance and injuries in his first two seasons. Ford has the unwavering support of coaches going forward but Ike Boettger, who was resigned was a solid fill in over his 7 starts and graded out better than Ford. Brandon Beane also made a sneaky signing this off-season that could pay big dividends much like the Daryl Williams signing last year. Forest Lamp is an intriguing player, the former 2nd round pick has good size, strength and positional athleticism but never lived up to his billing for the Chargers in his four seasons. Perhaps a change of scenery and system could be the spark needed to get him on track. The Bills lacked continuity up front last year, dealing with injuries on the interior and the battle between Ford and Lamp could be the one with the most impact.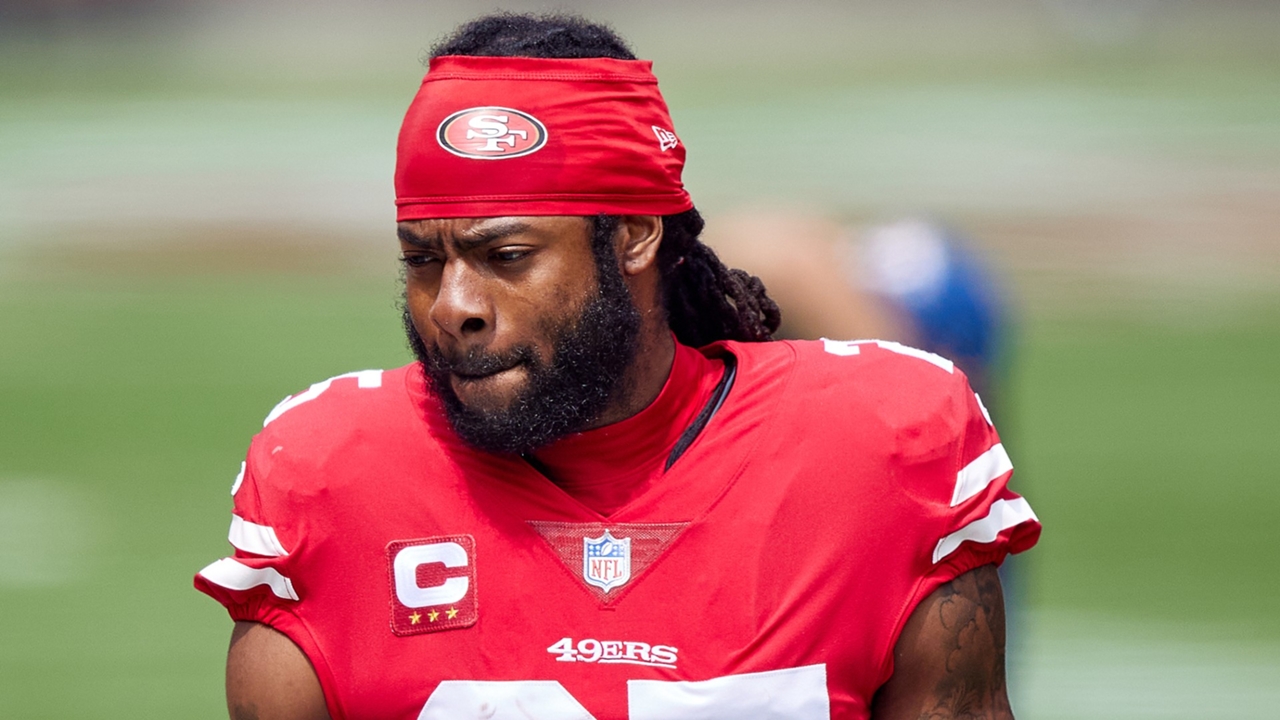 Take The Flyer: The Bills have a solid secondary but have lacked at the second cornerback position for some time. Levi Wallace has been capable but his lack of speed and athleticism hinders the versatility of this defense and former 7th round pick Dane Jackson has shown promise but is tremendously unproven. A player that has been mentioned as a possible target this offseason has been veteran CB Richard Sherman. I know, I know he has recently found himself in some legal trouble but the veteran has had a blemish free career up until now and this recent incident seems by all accounts to be way out of character for Sherman. While signing him may be a risk now the Bills should take the flyer, his recent off-field incident will drive down his asking price allowing Beane to get the veteran for a bargain. Adding talent and leadership on the back end of this defense can prove to be the move that gets them over the hump and into a Superbowl.

The Injector: The Bills run game struggled to produce both in yards and points last season. The offensive line was part to blame, failing to open up holes and create space consistently but the other issue was the lack of explosion at the position. Singletary and Moss are skilled but they are not home run threats, that's why Brandon Beane signed Matt Breida to a 1-year deal. Breida is one of the fastest running backs in the NFL and will add a ton of speed to the offense this season. Though he will not be the every-down back, Offensive Coordinator Brian Daboll will find a way to utilize his speed in and out of the backfield and that will lead to some eye-opening plays for big gains, injecting life into this offense in crucial moments.

The Tough Cut: The Bills have added a tremendous amount of depth off the edge through the draft and through free agency but there are only so many spots to be filled, Darryl Johnson is a hard-nosed player with upside special teams play but he is a very limited athlete off the edge. With the arrival of Gregory Rousseau and Carlos Basham and the emergence of AJ Epenesa, not to mention the addition of super athletic Efe Obada, Johnson just doesn't have the skills to keep a spot on this roster going forward. It will be tough, because his work ethic and spirit are adored by fans but it is the right move, to move on from him.

Surprise Contributor: As I have pointed out the main performers are more or less etched in stone going forward but every year there is a surprise or two. I believe Isiah Hodgins will be that surprise player this season. The second year WR has once again impressed coaches in camp and looks stronger and quicker than he did last year. An unfortunate shoulder injury in kept him sidelined for the entire season in 2020 opening the door for fellow rookie Gabe Davis to breakout but it was Hodgins who outperformed him before going down. Obviously, reps will be hard to come by with Diggs, Beasley, Sanders and Davis leading the way, but the season is longer by two games and players will get bumps and bruises and wear down. Hodgins will be the next guy up when this happens and he will make his impact felt when his opportunity comes leading to some surprise playing time down the road.

Drafters Regret: Every few years it seems as if there is a key player on the board when the Bills have the pick but for one reason or another, they chose to pass on him. In 2014 it was Khalil Mack, 2019 it was D.K. Metcalf and last year it was LB/DB Jeremiah Owusu-Koramoah. It shocked many people when Owusu-Koramoah fell like he did, slipping not only out of the top 15 but clear out of the first round where the Cleveland Browns nabbed him with the 52nd overall pick. Owusu-Koramoah was a perfect scheme fit for the Bills with his ability to play the third LB position with the versatility to bump out and play the slot. The Bills had the opportunity to take him with the 30th overall pick and could have moved up from 61 to take him in the 2nd round but opted to pass on him. While I think Rousseau will develop into a solid edge rusher in the years to come, the hybrid ability of Owusu-Koramoah was too much to pass up on and I believe it will prove to be a mistake.

Father Time: The Bills have several veterans playing in key roles on both sides of the ball and the older you are the greater the chance for physical breakdowns. Jerry Hughes is turning 33 in August and is entering his 12th season in the trenches. The truth is, the veteran pass rusher has been diminishing in production for several seasons, not hitting double digit sacks since 2014. To make matters worse Hughes failed his physical entering camp due to a calf injury and has been put on the NFL Reserve list. Though he is not expected to miss any games as of yet, if you ask me Father Time is already making his presence felt with Hughes and with the talent behind him, we may see him take a reduced role going forward.

The Outcome: The Bills finished 13-3 last season, winning the AFC East and reaching the AFC Championship game. They return nearly every starter from that team, none more important than Allen and Diggs. Veteran WR Emanuel Sanders was added, the O-line returns healthy and intact which should give the running game a boost. On the defensive side of the ball, they have bolstered their lackluster pass rush drafting Rousseau and Basham and Epenesa should breakout. NT Star Lotulelei returns from a Covid Opt out, Matt Milano was resigned and the secondary that vaunts Tre White, Micah Hyde and Jordan Poyer is back again. My bold prediction for the 2021 season is a 12-6 record, a repeat as AFC East Champs and another run at a Superbowl.