Just a few days after the Bills season ended, and fans turned their sights to 2021 and the circus of the offseason, NFL draft guru Mel Kiper released his first mock of the season and fans from all 32 teams clamored to see what the draft god had in store for them. Being the draft junky that I am I was eager to see what he projected for the Bills. I felt like a kid on Christmas morning what was I going to get… A stud linebacker? A sticky cover guy? A dynamic pass rusher? Nope, nope and nope. Mel Kiper mocked us a running back, sending us Alabama's Najee Harris with the 30th overall pick. Not surprisingly, social media erupted into heated debate, some loved it, some hated it. I'll admit, I was a little miffed by this, I mean we did just draft Zack Moss last year and Devin Singletary the year before did we really need to spend the draft capitol on another running back? I get it, to say we struggled to establish a consistent run game this year would be an understatement, at times it was barely relevant and others it was utterly non-existent, but is drafting a back, even one as talented as Harris in the 1st round the best move for this team? I for one think Mel Kiper is dead wrong. Yes, I said it and yes I am aware he's the Michael Jordan of mock drafts and I am more or less just a guy who enjoys the process but that doesn't mean he's right and I am wrong on this one. Hear me out.
Sure, it sounds like a simple fix, the run game struggled— just go get a better running back. Well, we already have a pair of good running backs perhaps not as complete as Harris that I will concede, but they are certainly quality backs having both been drafted in the 3rd round in consecutive years. They both flashed at times in their young careers showing promise of potential, certainly not the type of starts that would warrant a total do over at the position. Yes, it was hard to watch at times, if I had hair, I would have pulled it out in frustration with this run game but to its defense, it was never intended to be a major staple of this offense. With the blockbuster acquisition of Diggs, the depth of Brown, Beasley, Knox and newcomer Gabriel Davis the offense was built to throw the ball up and down the field and they did not disappoint. Allen dropped back 572 times in 2020, completing 396 passes for 4,544 yards. So, without normal mini camps, OTA's or any preseason games to finetune scheme the blame should not be placed entirely on the running backs.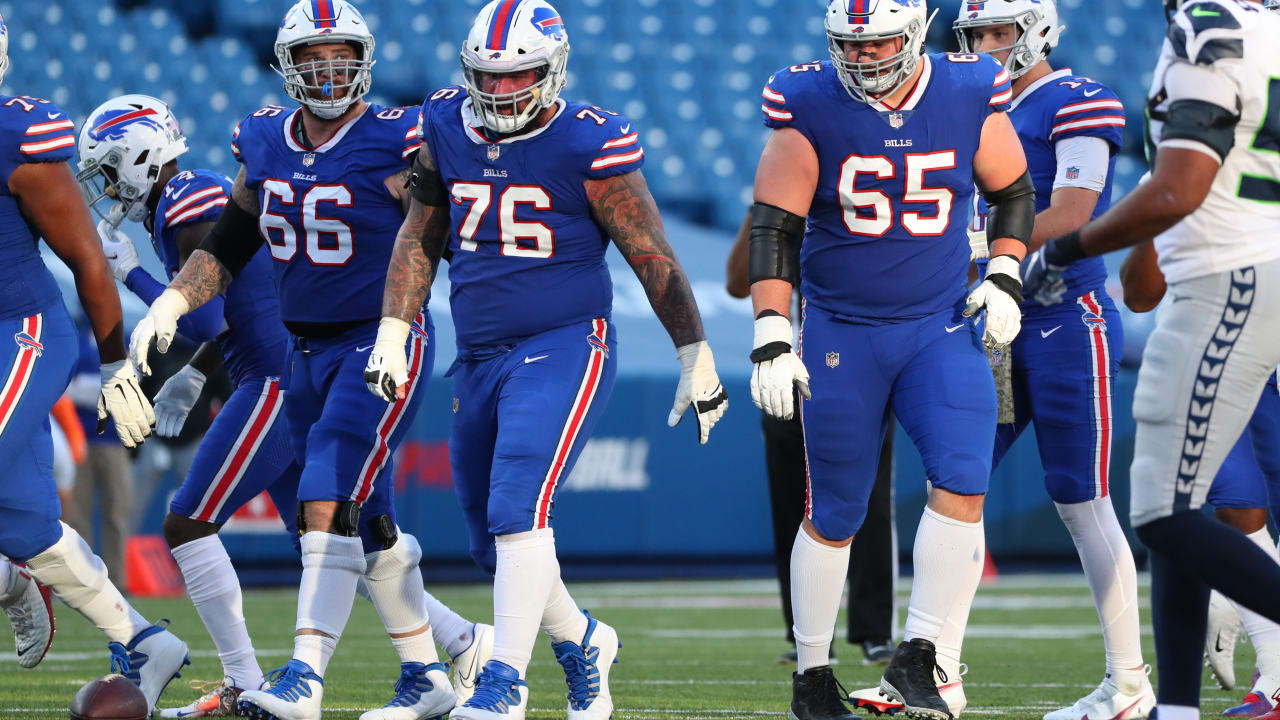 As it is with the success of any offense, it all begins up front and the Bills offensive line while keeping Allen relatively clean all year struggled to control the line of scrimmage when running the ball, ranking a woeful 29th in Run Block Win Rate winning just 67% of their battles. With numbers like this it is no wonder Singletary and Moss recorded a loss of yards on nearly 25% of their carries this season, which means they were met with defenders before they could get a head of steam, find a lane, or make a cut, a difficult task for most any running back to overcome. According to Pro Football Focus the interior trio of Morse, Boettiger and Feliciano did not receive a grade higher than 65.6, which is considered below the league average. The Bills ranked 24th in rushing yards and near the bottom half of almost every other rushing category and if you subtract Allen's 421 yards and 8 TDs from the mix it is borderline depressing. So, it doesn't take some NFL draft honcho like Kiper to realize the run game needs upgrading, but does that mean Beane admits he was wrong and scraps Moss and Singletary and starts over by drafting one in the first round, ignoring other more pressing needs? ABSOLUTELY NOT! I believe Moss & Singletary are a solid tandem when their getting the help up front. I believe the lack of success is both a scheme issue and a deficiency in personnel. RT Darryl Williams and G Jon Feliciano are free agents, while G Ike Boettger is a RFA and with the future of 2nd year OG/OT Cody Ford being unclear major roster decisions will have to be made up front before any running back can have success in Buffalo.
Every team produces an end of the season self-scouting report which identifies offensive tendencies. Using this report Daboll can head into the off-season with an understanding of how-to better disguise running plays by changing the formations and personnel groupings he normally runs out of. Tinkering with the blocking schemes and play designs should also help to alleviate some of the issues but that alone will not fix the problem. In order to right this running game, upgrading this offensive line should be an early priority, one made well before the addition of a running back even one as talented as Najee Harris. As sexy and as enticing it sounds to bring in a Harris, a next gen beast mode the smart moves, the moves that help us repeat as AFC East Champs and knock off the Chiefs on way to the Super Bowl need to be made elsewhere when the clock begins with the 30th pick in the 2021 NFL Draft this April.