$4.87 million that is all the cap space Buffalo Bills GM Brandon Beane had left to work with until just recently. After converting superstar wide receiver Stefon Diggs' 2021 base salary into signing bonus money, that number now sits at roughly $12 million. This opens a window of opportunity for Beane to shop for a notable piece or two before training camp opens up.
Many fans have turned their attention to potential trade opportunities, such as acquiring three-time Pro Bowler and former first team All-Pro tight end Zach Ertz from the Philadelphia Eagles. It is no secret that Ertz is available, and many rumors have circulated regarding the Bills' potential interest in the star tight end. While this scenario is much more likely now that the Bills can afford to take on Ertz's $8.5 million salary, this article will instead focus on other potential adds that can be found on the free agent market.
Steven Nelson CB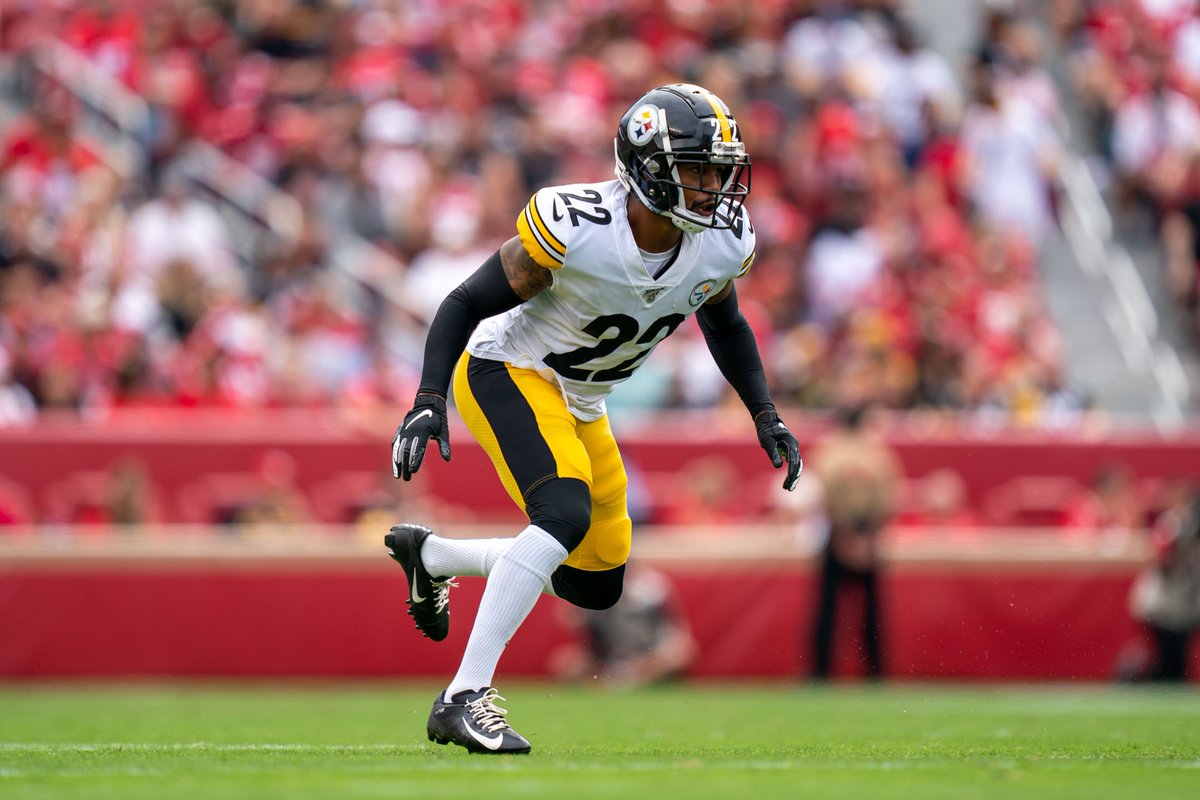 Arguably the team's most pressing need remaining, the Bills are still left without a clear answer at starting cornerback opposite Tre'Davious White heading into the late stages of the offseason. The current leaders in house to claim that spot are Levi Wallace, who has started 35 games for Buffalo in the past three seasons, along with Dane Jackson, who flashed great potential in limited playing time as a seventh-round pick last season. While both are viable options, there are plenty of question marks surrounding the two. Despite Wallace's starting experience and moments of stellar play, there were periods of inconsistency last season that cast some doubt over whether he is the best option. As for Jackson, the organization has expressed a lot of confidence in the young corner's abilities. The only issue is sample size, as Jackson only appeared in five games last season, starting in two of them. During that span, Jackson recorded an interception, a fumble recovery, and 15 tackles including one tackle for a loss. The hope is that level of production continues to be the standard with a greater workload moving forward.
However, hope is a dangerous hill to die on when it comes to the National Football League. It is always wise to carry a proven veteran option in the room, just in case things do not go exactly as planned. That is exactly what the Bills have done in the past, notably adding guys such as Josh Norman, Kevin Johnson, and Vontae Davis in recent years. Bringing in a low risk, high reward veteran is never a bad idea, which is exactly why signing Steven Nelson makes plenty of sense for Buffalo.
Nelson is believed to be the best corner currently available on the market. The six-year veteran spent the first four years in Kansas City before emerging as Pittsburgh's top corner. On Sunday Night Football in 2019, Nelson intercepted one of Josh Allen's passes, returning it for 33 yards in a nail biting 17-10 Bills victory. Pitted against the tightened salary cap, Nelson asked for his release after the team was unable to find a trade partner. Nelson has not hidden his interest in potentially joining Buffalo, liking a handful of tweets linking the two sides together. If they ultimately come together on an agreement, Nelson would have the opportunity to get revenge on both of his former teams, as the Bills are slated to meet the Steelers in Week 1 and the Chiefs in Week 5. There is also a strong possibility that Buffalo meets both teams again in the playoff as well.
Jessie James TE
Addressing the need at tight end, obviously the most popular move would be to bring in Zach Ertz to fill that void. However, should Beane opt to spend a chunk of the remaining cap space on other positions, such as cornerback or d-line, adding a low cost tight end could be the move to make.
The Bills already brought in one new face at the tight end position this offseason, signing veteran Jacob Hollister to a one-year deal. Perhaps not the splash some fans were hoping for, Hollister still presents a lot of value and upside. Hollister has already established a rapport with his quarterback, Josh Allen, dating back to their time playing together at the University of Wyoming. Given their chemistry together, Hollister could be a prime sleeper candidate to break out this season. Besides Knox and Hollister, that third tight end spot is currently up for grabs between Tommy Sweeney, Reggie Gilliam, Nate Becker, and UDFA Quintin Morris.
As Knox stated, "no matter who they bring in, it just elevates everyone's level of play," when asked about the possibility of bringing in someone like Ertz or another tight end. One veteran free agent tight end that can raise the bar in terms of competition would be Jessie James. According to a report by Tony Pauline of ProFootballNetwork back in April, the Bills have shown interest in James. Just three seasons removed from recording a career high of 138 receiving yards in a single game against the Chiefs, James' production fell off once he signed with Detroit. Standing at 6'7" and still only 27 years of age, James should at least be able to match the production of Tyler Kroft as a pass catcher, if not surpass it as the team's third tight end. Though he is not the game breaker fans have been clamoring for, a trio of Knox, Hollister, and James could provide steady production together.
Richard Sherman CB
Likely the biggest name still out there, the 33-year old future Hall of Famer could be a fit in Buffalo. Richard Sherman has made a name for himself with both his remarkable play over the years as well as his outspoken personality. Throughout his 10-year career, Sherman has accumulated 36 interceptions, leading all active players in the NFL. Along the way, Sherman has helped lead his teams to three Super Bowl appearances, winning one of them, while also earning honors such as three first team All-Pro nominations and five trips to the Pro Bowl, most recently appearing in 2019.
"I want to get to a team that's competing for a championship, so that's what I'm focused on and waiting for a right opportunity," Sherman said in an interview with Bloomberg's Ritika Gupta. That being said, Sherman appears to prioritize winning over money at this stage of his career, so he should definitely fall within Buffalo's price range.
Sherman battled injuries in 2020, along with seemingly every other star player on the 49ers roster. While he may have lost a step or two, Buffalo could be the perfect place for Sherman at this stage of his career. Sherman still possesses championship pedigree, tremendous leadership, and elite knowledge of a zone defensive scheme that could check the boxes the Bills are looking for. Given the opportunity to compete for a Super Bowl along with Buffalo's recent jump in cap room, they may check off everything Sherman is looking for as well. The only potential downside is the doubt surrounding Sherman's ability to keep up with speedier wide receiver corps such as KC.
Kawann Short DT
Another 3-technique at defensive tackle is not exactly high on the Bills' list of needs, but Kawann Short's experience with HC Sean McDermott and D-Line coach Eric Washington dating back to Carolina make him an obvious fit here.
Short excelled in McDermott's defense, stacking a career high 11 sacks along with three forced fumbles and two fumble recoveries during their Super Bowl run together in 2015. In total, Short earned two Pro Bowl nominations and one second team All-Pro honor during his seven-year run with the Panthers. Injuries took a toll on his body in both 2019 and 2020, ultimately leading to his departure. Although signing Short should not be Buffalo's biggest priority at the moment, it is easy to envision a scenario where they attempt to resurrect his career, just as the team did with Daryl Williams last season.
Damon Harrison DT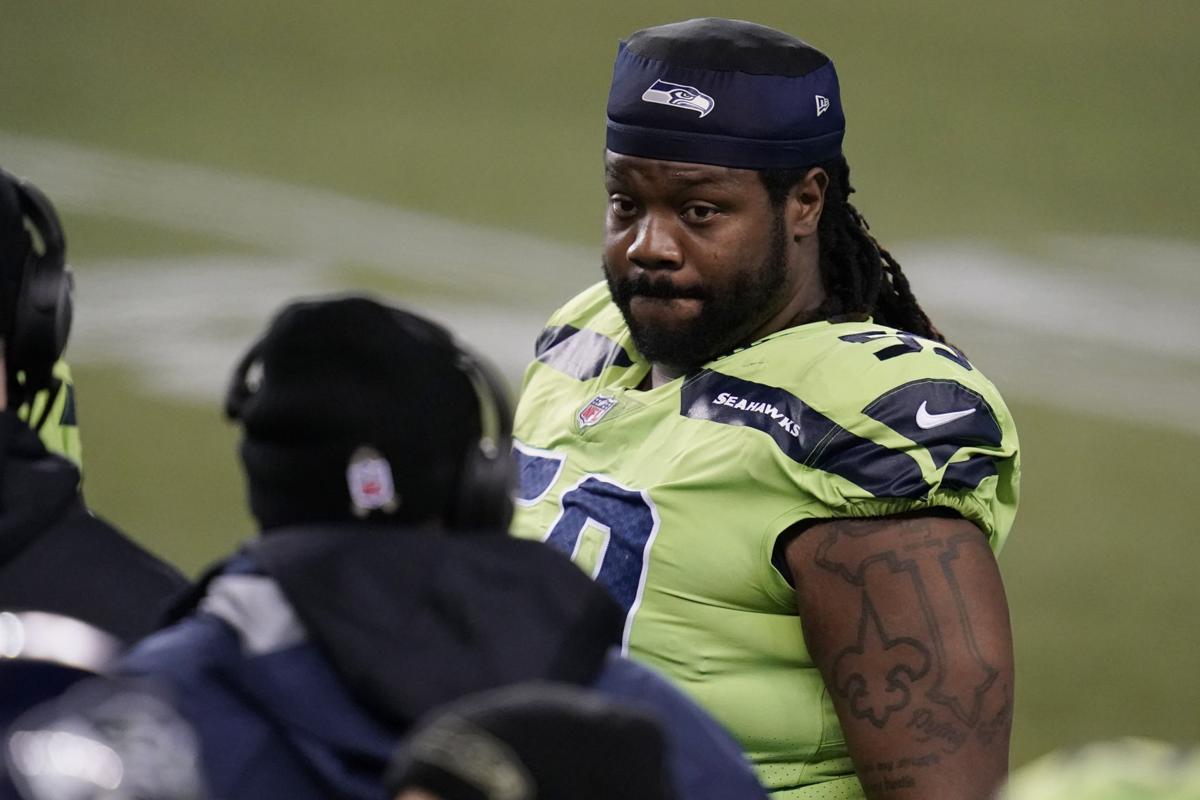 Unlike Short, Damon Harrison could fill the role of a "space eater" that Buffalo currently lacks. Other than Star Lotulelei, who is expected to arrive at training camp after opting out last season, the Bills are loaded with defensive tackles that are not built to play 1-technique. Many seemed displeased to find out that Lotulelei did not show up to OTA's, including HC Sean McDermott.
"Unfortunately, Star is not here," said McDermott as he met with the media, restraining from making any further comment.
Though OTA's are not mandatory, it would have been preferable to see how he looks after a year away from action, especially considering that he has not lived up to the lofty expectations attached with his contract to this point. Given the importance of a true 1-technique to absorb double teams and free up linebackers to make plays, it would be smart to have a backup plan just in case Lotulelei disappoints in camp.
One of the league's best nose tackles over the past decade, Harrison's production in 2020 did not meet the standard that fans have been accustomed to seeing from him. Another veteran past his prime, "Snacks" can still make use of his 6'3" 340 pound frame to feast in the run game. Given his mileage at this point of his career, Harrison may be willing to accept a limited role at an affordable price for a chance to compete for a ring that has eluded him thus far.
Of course, nothing leaks out of One Bills Drive nowadays, so one truly knows what McDermott, Beane, and company have planned for this additional cap space. While they have kept their plans buttoned up and close to the vest, it is fair to assume that this tactical move is not merely a coincidence. Whether they are in fact looking at some of these free agents, eyeing trade possibilities, or gearing up for a Josh Allen extension, the answer is certain to be unveiled at some point in the near future.